SpaceX planning June 12 launch of next Starlink mission
ORLANDO, Fla. - SpaceX plans to send another batch of Starlink satellites to low-Earth orbit early Monday morning.  
The instantaneous launch window on June 12 opens at 3:10 a.m. ET for liftoff of a Falcon 9 launch of the 53 broadband communications satellites from Space Launch Complex 40 (SLC-40) at Cape Canaveral Space Force Station in Florida. 
If needed, SpaceX says there is an additional launch opportunity on the same day at 4:52 a.m. ET (8:52 UTC). Backup opportunities are also available Tuesday, June 13 at 2:45 a.m. ET (06:45 UTC) and 4:26 a.m. ET (8:26 UTC).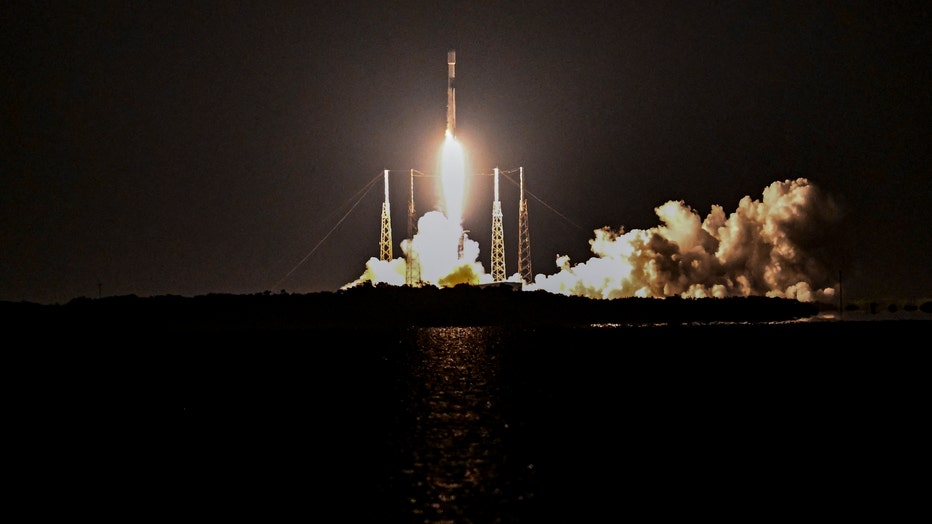 A SpaceX Falcon 9 rocket carrying the Starlink 4-20 mission, launches from Space Launch Complex 40 at NASAs Kennedy Space Center in Cape Canaveral, Florida, on September 4, 2022. (Photo by CHANDAN KHANNA / AFP) (Photo by CHANDAN KHANNA/AFP via Getty
The first stage booster supporting this mission previously launched SES-22, ispace's HAKUTO-R Mission 1, Hispasat Amazonas Nexus, CRS-27, and four Starlink missions. Following stage separation, the first stage will land on the A Shortfall of Gravitas droneship stationed in the Atlantic Ocean.