Search underway for suspect in alleged burglary interrupted by homeowner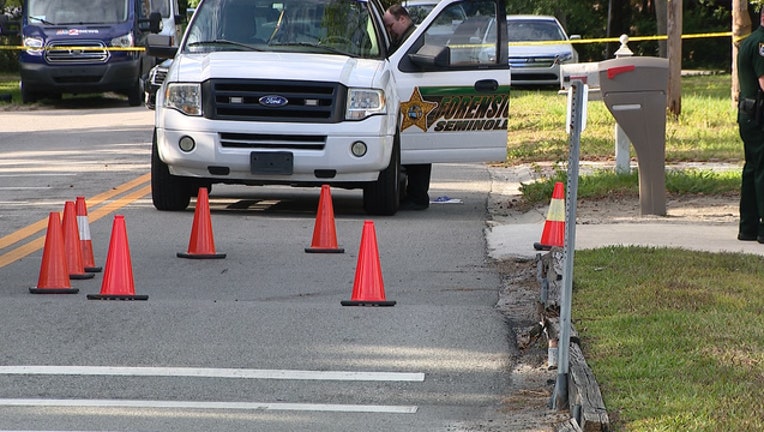 SEMINOLE COUNTY, Fla. (FOX 35 ORLANDO) - Deputies with the Seminole County Sheriff's Office, decked-out in body armor and armed with rifles, joined members of the Sheriff's SWAT Team to comb a wooded area late Friday afternoon, for a suspect on the run. 
They are looking for a male suspect, between the Lake Forest and Terracina communities.  Earlier in the afternoon, deputies took a man and a woman into custody, after investigators said they bailed out a white sedan that got caught up in some bushes at State Road 46 and International Parkway.  However, according to deputies, the trouble started almost ten miles away, on Virginia Avenue in Longwood.  
"I heard what sounded like a fire cracker going off.  Then it sounded like squealing tires going around the corner, taking off or whatever," said Chris Davis.  
Minutes later, he said the home across the street was surrounded by deputies.  
"Cops running around, guns drawn!"
Investigators said the homeowner arrived at that house and interrupted a burglary in progress.  Deputies said they believe the burglary suspects were armed and there was some kind of confrontation.  That ended with the homeowner shooting one shot at the suspects, before they took off in that white sedan.  
"I heard the shot…then two cars coming. The black car come behind the [white one] run all the way like a city mile way down," said neighbor Juan Rivera. 
Deputies have not yet released a description of the suspect who remains at large.