1 dead, 10 injured after migrant bus crashes head-on with semi-tanker truck, sheriff says
FORT MEADE, Fla. - A crash between a semi-tanker truck and a bus carrying migrant farm workers killed one person and injured 10 others early Monday morning. 
According to Polk County Sheriff Grady Judd, the bus with 38 people on board was on its way to the strawberry fields in Plant City around 6 a.m. when, for unknown reasons, it crossed the center line and crashed head-on with a semi-tanker truck carrying 8400 pounds of fuel on US Highway 98 East at Adams Road near Fort Meade. 
Judd says one person on board the bus, which is owned by Overlook Harvesting in Winter Haven, died in the collision. 
He says 10 others, including the driver of the semi-truck, were injured and taken to area hospitals including Lakeland Regional Medical Center, Sebring Hospital, Bartow Regional Hospital and Tampa General Hospital.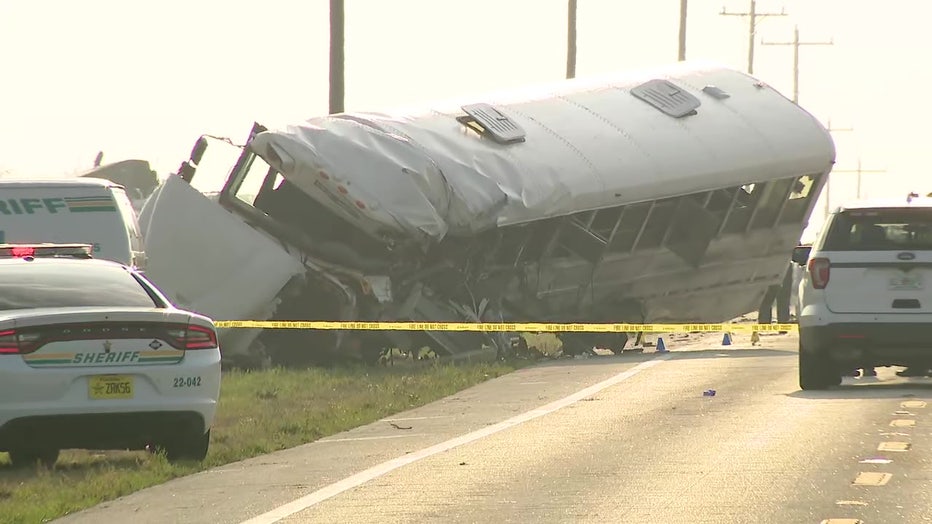 One person was killed and four others were injured in a crash between a semi-tanker truck and a grove worker bus in Polk County.
Judd says he does not know the conditions of the patients. 
According to Judd, crews are currently offloading fuel from the tanker, which has a small leak. He says the semi-truck is in the orange groves and not on US 98.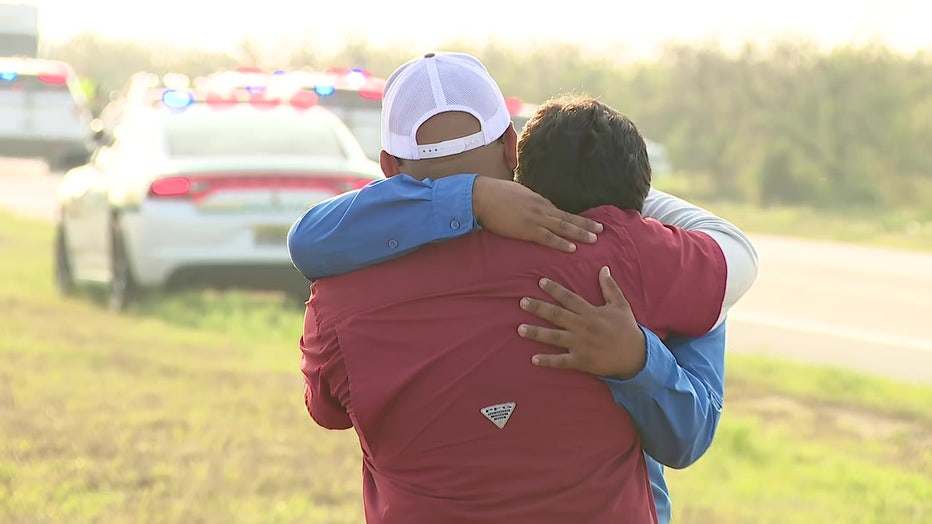 Two men hug each other after fatal crash in Polk County. 
"All crashes are gut-wrenching, but when you see it is a group of folks who are on their way to do hard work that most of society won't do so that we have the ability to have fresh fruit, and for reasons unknown at this point in the investigation, the driver careens over the center line, head-on into another vehicle. It's very sad," Judd stated.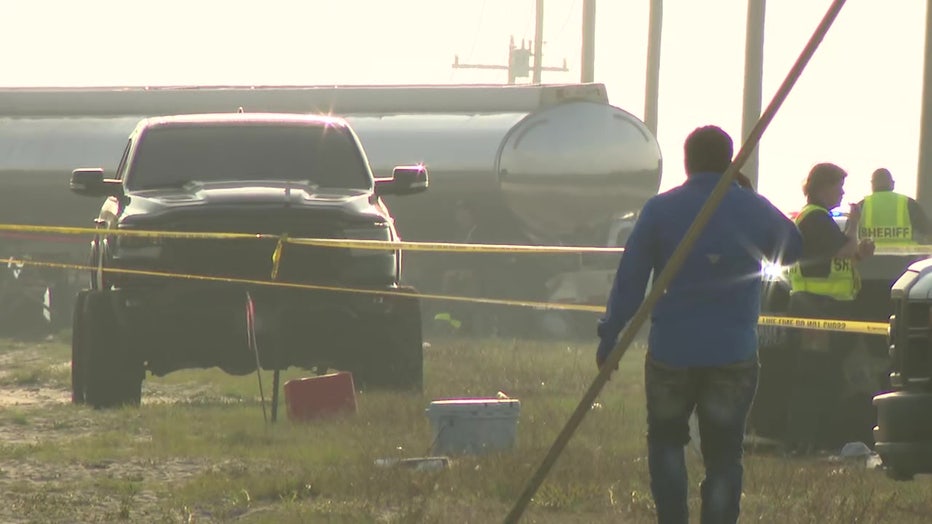 A semi-tanker truck and a grove worker bus with 38 people on board crashed on Monday morning in Fort Meade. 
Judd added that PCSO will be following up to see if the survivors need services. He said most should be able to return to their daily routines, but his team will make sure that those who need help get assistance. Judd said his team will notify DCF and their home country of origin if they are not from the United States, so they can receive services from there as well. 
US 98 East in Fort Meade was closed down for several hours, but it reopened at around 2:30 p.m., deputies say. 
This is a developing story. Check back for updates.