Parents of George Zimmerman suing Roseanne Barr over 2012 tweets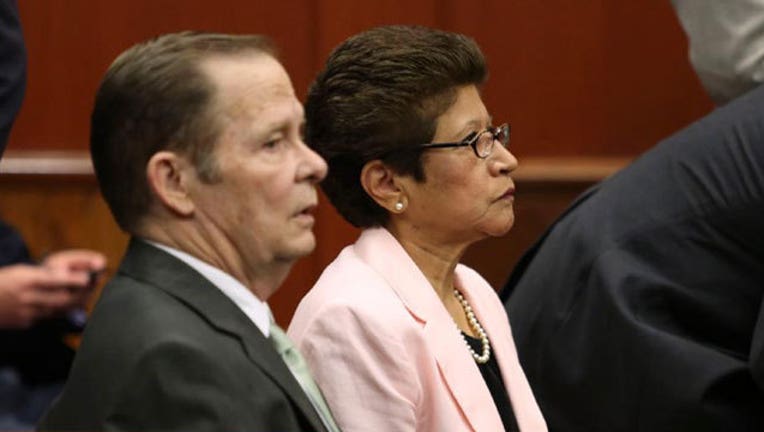 article
The parents of George Zimmerman are suing actress, comedian, and activist Roseanne Barr over a March 2012 "tweet" on the social media website Twitter.
 
Robert and Gladys Zimmerman allege that Barr violated Twitter's terms of service when she posted their identities, telephone number and home address without their consent.   The Zimmermans are asking for damages in excess of $15,000 and basing the lawsuit on charges that Barr's actions resulted in the intentional infliction of emotional distress and an invasion of privacy.
 
This incident occurred after their son, George, shot and killed Miami teenager Trayvon Martin on February 26, 2012, but before he was formally charged and arrested in the case.  The Zimmermans said they were forced to leave their Lake Mary home after the information went public and have not been able to return to the house since.
 
In a complaint filed in the Seminole County Circuit Court, the Zimmermans said that, after Barr posted their personal information, she tweeted, "At first I thought it was good to let ppl know that no one can hide anymore," then later followed that tweet with, "If Zimmerman isn't arrested I'll rt his address again- maybe go 2 his house myself."
 
"Roseanne Barr knew at the time of her tweets and her threat to personally come to the Zimmerman's home that it was an open and obvious call for vigilante justice and were intended by Roseanne Barr to cause a lynch mob to descend on Robert Zimmerman and Gladys Zimmerman's house," the complaint states.
 
The complaint goes on to state that the Zimmermans, "suffered emotional pain and suffering, mental anguish, loss of capacity for the enjoyment of life, incurred additional living expenses due to an inability to live in their home and have suffered a loss in value of their home."
READ THE FULL COMPLAINT (PDF) HERE
According to court documents, the Zimmermans purchased the home in question in 2001, and this is the same home where George resided until 2006.  His name remained on the title until 2008.