NASA plans to go to the Sun with the 'Solar Orbiter' spacecraft
CAPE CANAVERAL, Fla. - We know that NASA wants to go back to the Moon and eventually Mars, but did you know that they also want to go to the Sun?
FOX 35 News got to take a look at the spacecraft that is being prepped for the mission.
The News Station was taken inside a processing facility in Titusville where the 'Solar Orbiter' is in the last rounds of checks before it is blasted into space on a rocket and begins cruising towards the Sun. The research it will perform will help scientists understand the inner workings of the Sun.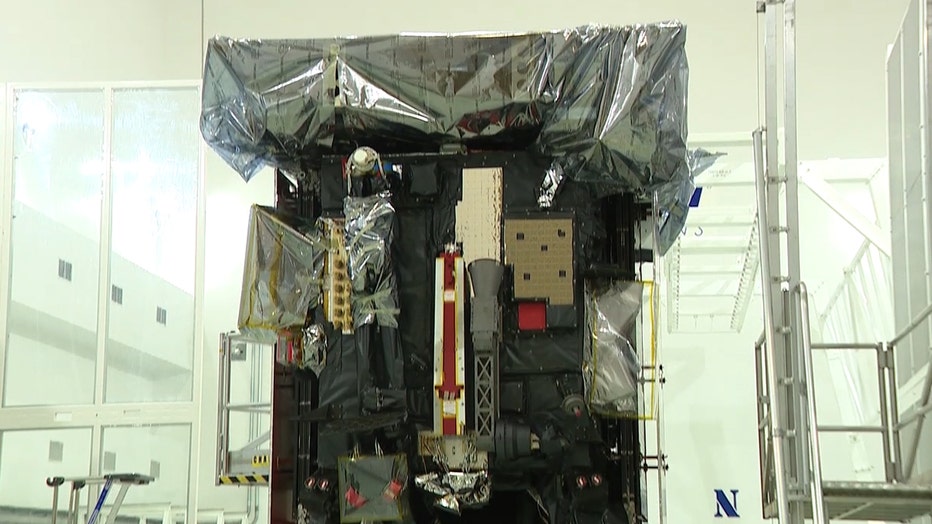 "We don't know what the magnetic field of a star looks like unless we get really really close," said Track Ian Walters, the project manager of the Solar Orbiter. He believes that the mission, which is a joint venture between NASA and the European Space Agency, will take between seven to ten years.
This mission is scheduled for February.