Michael Phelps' 10-year world record in 200 butterfly broken by Hungarian teenager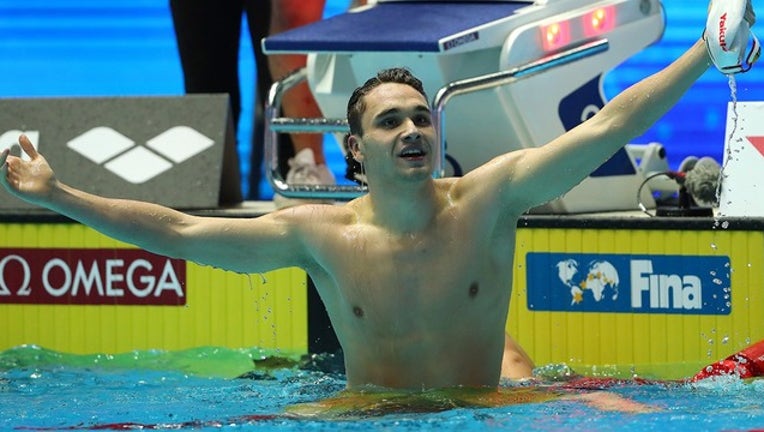 FOX NEWS - Kristof Milak of Hungary won the 200-meter butterfly at the world swimming championships, breaking Michael Phelps' 10-year-old world record.
Milak touched in 1 minute, 50.73 seconds on Wednesday to lower the mark of 1:51.51 that Phelps set at the 2009 worlds in Rome during the height of the high-tech suit era.
RELATED: Adorable photo of boy without forearm bonding with Orlando soccer player goes viral
The 19-year-old swimmer became the first teenager to win a world title in the event since Phelps at age 18 in 2003.
Chad le Clos of South Africa took out the race under world-record pace through the first lap before Milak gained the lead after 150 meters.
Get updates on this story at FoxNews.com