Maserati-driving man posed as Sarasota sheriff to intimidate contractors, deputies say
SARASOTA, Fla. - He wore a bulletproof vest, had a badge, and claimed to be "the sheriff." One woman in Sarasota County knew his story seemed wrong. 
The man standing outside of a home on Southwell Drive in Sarasota raised suspicions. 
The woman's son didn't want to be identified, but walked FOX 13 through what happened back in November. 
"He didn't really know exactly the correct processes behind looking for somebody and legally going to another house and asking for information," he said. 
The man was identified by the Sarasota County Sheriff's Office as 51-year-old Todd Gieger. He was asking for information on the woman's neighbor, who works as a subcontractor. 
The man's car, a Maserati, stood out. 
"It was unmarked. Just a regular white plate, everything. I knew he wasn't a cop. I knew he wasn't just some regular sheriff looking for some guy," he said. 
Lieutenant Jason Mruczek said that man was not a deputy, but a client of the subcontractor. 
"He was wearing a bulletproof vest, had a law enforcement-type badge clipped to his belt. He was presenting himself as the sheriff," said Lt. Mruczek.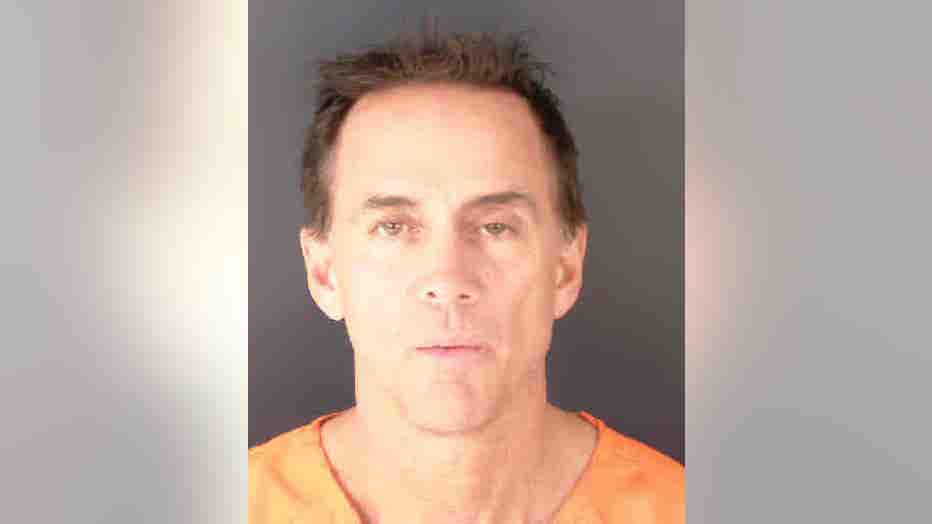 Booking image for Todd Gieger (Sarasota County Sheriff's Office)
Deputies said a lien placed on his beachfront condo was the reason why Gieger was knocking. He hired a contractor to do a nearly $370,000 remodel job to his condo; court records show he hadn't paid nearly $33,000. 
"We believe the reason was he was trying to get some information on this subcontractor that would help him with this civil case," said Mruczek. 
Instead, Gieger's actions took him on a trip to jail and deputies said he could face additional charges.
"There's still an open investigation into phone calls that he possibly made to other subcontractors stating he was law enforcement and trying to get information," Mruczek added.