Man injured after unholstered gun accidentally discharges on college campus, police say
DAYTONA BEACH, Fla. - A 41-year-old man was injured after police said an unholstered firearm he was carrying in his waistband discharged as he walked through a parking lot of Daytona State College's Daytona Beach campus.
Officers with the Daytona Beach Police Department were dispatched to the college just after 12:30 on Tuesday where they found the man, identified as Joseph A. Delbuono, unconscious and lying on top of the firearm.  The firearm – a 9mm Sig Sauer – discharged for an unknown reason, resulting in a wound to Delbuono's thigh.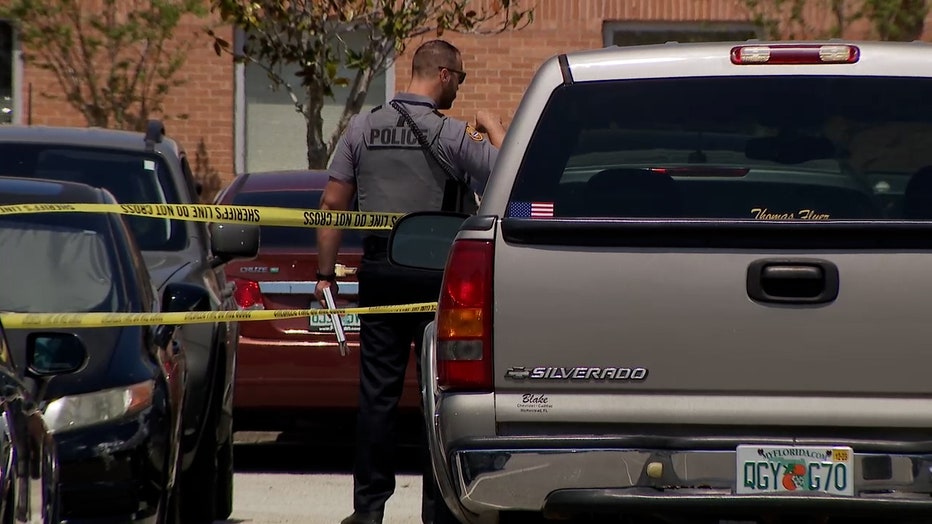 Daytona Beach Fire Department and EVAC transported Delbuono, who is a student at the college, to Halifax Health Medical Center in critical condition.
During a news conference, Daytona Beach Police Chief Jakari E. Young said Delbuono was running late for a class and was racing across the parking lot when the gun discharged. 
"Hopefully he pulls through because we are very anxious to speak to him,"  Chief Young said.  "We checked his car and there were some extra magazines inside his car, some extra ammunition, but there were also some targets in the vehicle as well as if he could have gone to the range recently." 
Delbuono is charged with possession of a firearm on a school campus, a third-degree felony.
This incident is currently under investigation.