Magic acquire 76ers guard Fultz before NBA trade deadline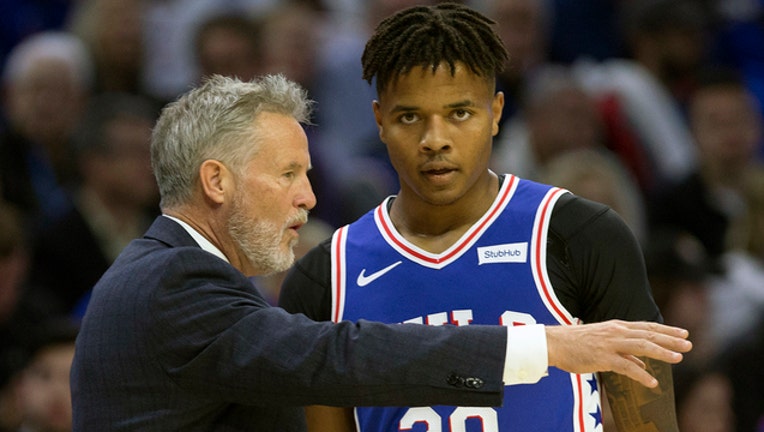 article
The Orlando Magic acquired Philadelphia 76ers guard Markelle Fultz shortly before the NBA trade deadline on Thursday.  In exchange, the Magic are sending first-round pick Jonathon Simmons to the 76ers.
"We are extremely excited to welcome Markelle to the Magic family," said the Orlando Magic's President of Basketball Operations Jeff Weltman. "This is an incredible opportunity for us to add a former #1 overall draft pick to our roster and to add depth to our backcourt. We will provide Markelle with the best possible support at his own pace and look forward to his future contributions."
Fultz played in just 33 games with the Sixers over two seasons that were plagued by injuries.  He averaged 7.7 points on 41.4-percent shooting from the floor, 3.4 rebounds and 3.4 assists.  He hasn't played since Nov. 19 because of a shoulder issue. 
Simmons averaged 6.9 points, 2.4 rebounds and 2.3 assists in 20.6 minutes over 41 games with the Magic this season.
The Magic (22-32) are currently 11th in the Eastern Conference.