John Morgan on run for governor: 'We might do this'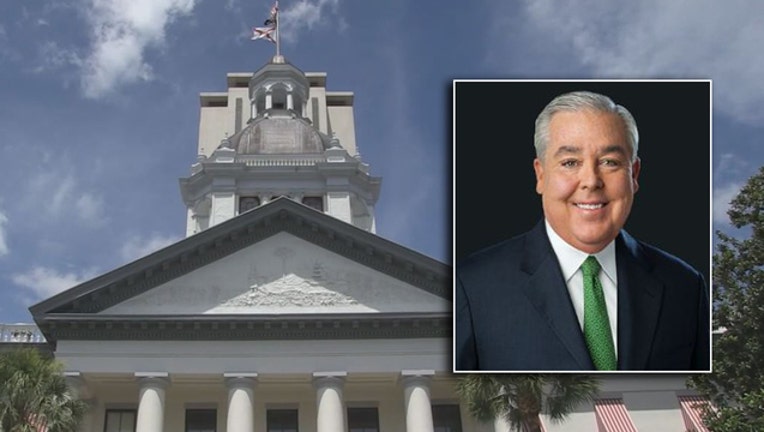 article
TAMPA (FOX 13) - Television attorney and medical marijuana advocate John Morgan just took one step closer to a possible run for governor.  In response to a tweet suggesting he run, John Morgan replied, "We might do this. Give me some time."
Florida's current governor, Republican Rick Scott, will finish his second term in 2018 and may even leave early to take a spot in the Trump administration.  Several state politicians in both parties -- including Will Weatherford, Gwen Graham and Tampa mayor Bob Buckhorn -- are already eyeing a run.
But some Democratic Party strategists want Morgan, given his track record and high profile across much of the state.
As a potential candidate for the Democrats, attorney Morgan would carry a significant advantage with his name recognition.  Ben Pollara. who ran the successful medical marijuana campaign in Florida, launched the 'Draft Morgan' effort Monday, with a political committee and website, forthegovernor.com.  And President Obama's 2012 campaign manager, Jim Messina, has also joined the effort.
Morgan had not previously responded to media questions about the effort to recruit him into politics, other than offering, "It's complicated."
Thursday, in addition to his tweet hinting at some interest, he posted a blog update in which he thanked supporters of the successful medical marijuana campaign and outlined what he'd like to see the state's next governor do.
"It is either extremely flattering that so many people put such faith in me, or sad that people have so little faith in the typical politicians of both parties who are expected to seek the office," he wrote.
Morgan explained that his statewide name recognition -- "after being on TV, radio and billboards for 30 years" -- gives him the luxury of time when it comes to deciding If he wants to run for governor or retire to spend time with his family.
"Time is my friend. These campaigns begin too early and drag on too long. I could start in 2018 with plenty of time to make my case to The People of Florida," he continued.  "I greatly appreciate the outpouring of support and love this week. But I have much to think about and do before I jump to a decision of this magnitude."