Hawaii fisherman says he punched shark as it bit his leg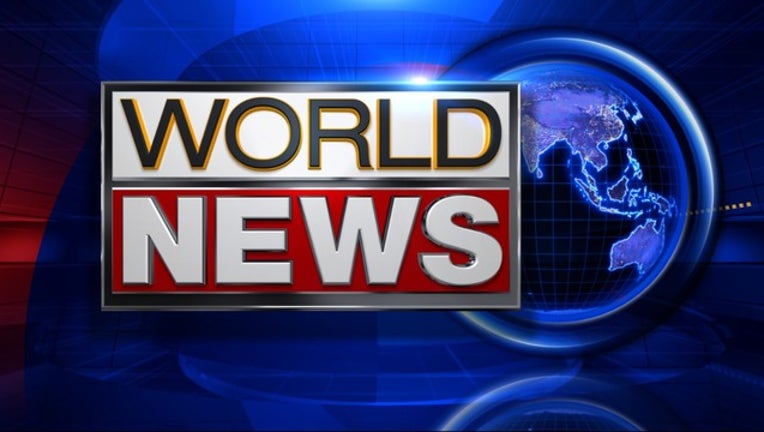 article
HONOLULU (AP) - A Hawaii spear fisherman said Wednesday he fought off a large tiger shark by smacking it in its nose after it locked onto his leg along a remote stretch of Big Island coastline.
Braxton Rocha, 27, said the attack occurred after he swam about 60 yards offshore in search of fish.
After checking an underwater cave, he caught a flash of stripes in the corner of his eye and was face-to-face with the largest tiger shark he had ever seen.
"She was jaws wide open, right in front of my face," Rocha said.
The Big Island native, who later posted a video of his injuries on social media, said he put his hands on top of the shark's nose to try to control it. But the fish was too strong, he said, and its massive jaws clamped down on his leg.
"Once she locked on my leg ... I cocked back, I punched her in the nose," he said. "She let go and she swam away."
Rocha said adrenaline and the shark's sharp teeth kept him from immediately realizing he had been bitten.
"I started making some strokes in after I punched her and that's when the blood just started gushing everywhere in the water, and I was like, this is not good," he said. "I started getting scared because I thought she was going to come back in for more."
Rocha said he swam as hard as he could to shore about 60 yards away. He frantically looked and shouted for his friend, Shannon Pasco, who was hugging the rocky shoreline to get out of the water.
"I was screaming to him for a few minutes," Rocha said. But the howling wind and crashing waves made it difficult to get his friend's attention.
When Pasco finally raised his head out of the water, Rocha warned him about the shark.
"Then he saw the shark," Rocha said. "I thought it swam away but after it attacked me I guess it went for him."
Once out of the water, Pasco loaded his injured friend into his truck before placing a tourniquet around his thigh. The two headed to town, waiting for cellphone service so they could call 911. Once they met the ambulance, Rocha asked Pasco for his phone so he could call his mother.
When she didn't answer, Rocha said he did the only other thing he could think of: He posted a video of his wounded leg online so everyone would know what happened.
"I just got attacked by a tiger shark," the exasperated Rocha said in the shaky video posted to Instagram that quickly went viral.
"Love you, brah," Pasco said.
"Love you too, brah," Rocha replied before the clip ends.
Rocha was flown by helicopter to a hospital where he was in surgery for about three hours. Doctors told him that he will make a full recovery once his wounds, which required about 100 staples, heal.
Rocha said he never lost consciousness and was "busting jokes" with the hospital staff the entire time.
"They were like, 'Wow, you just got attacked by a shark, you could have died. Look how happy and how high-spirited you are,'" Rocha said. "I'm just happy to be alive, happy to have my leg."
___
Follow Caleb Jones on Twitter: https://twitter.com/CalebAP