Florida flood hazards: From rattlesnakes to power lines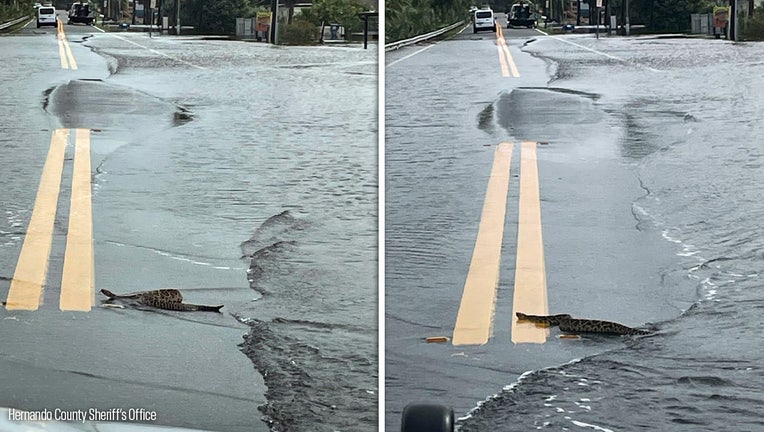 article
TAMPA - When officials tell you to stay out of floodwaters, this is what they mean.
Photos from the aftermath of Hurricane Idalia in Florida show two of the many reasons why floodwaters can conceal hidden – and not-so-hidden – dangers.
In one scene from southern Pinellas County, where barrier islands were still inaccessible because of Idalia's storm surge and tidal flooding, a truck could be seen driving through a flooded intersection not far from a downed power line.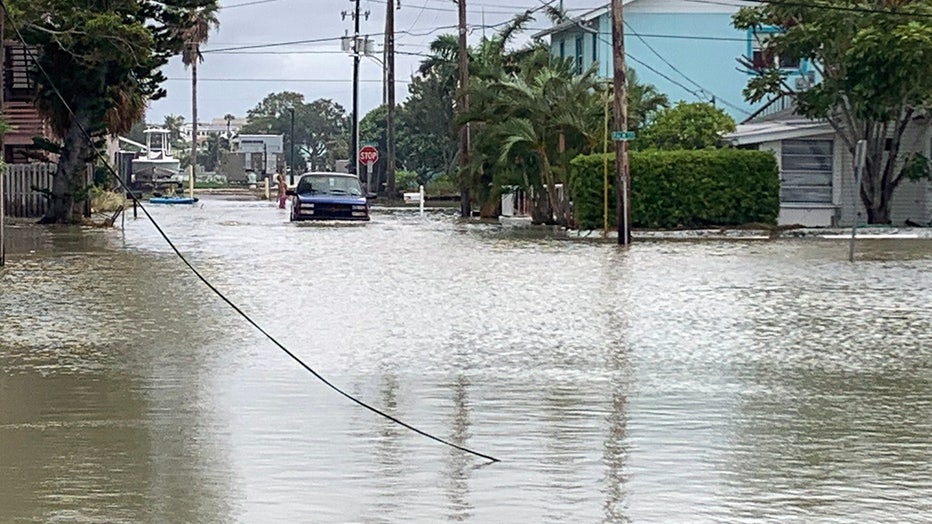 There were no reports of injuries from that location, but officials warn that it can be impossible to know if a downed wire still has power flowing into it – a potentially deadly combination.
Less common, but perhaps just as frightening to some people, was the scene to the north in Hernando County. That's where deputies spotted a large snake – apparently a diamondback rattlesnake – seeking refuge from the floodwaters.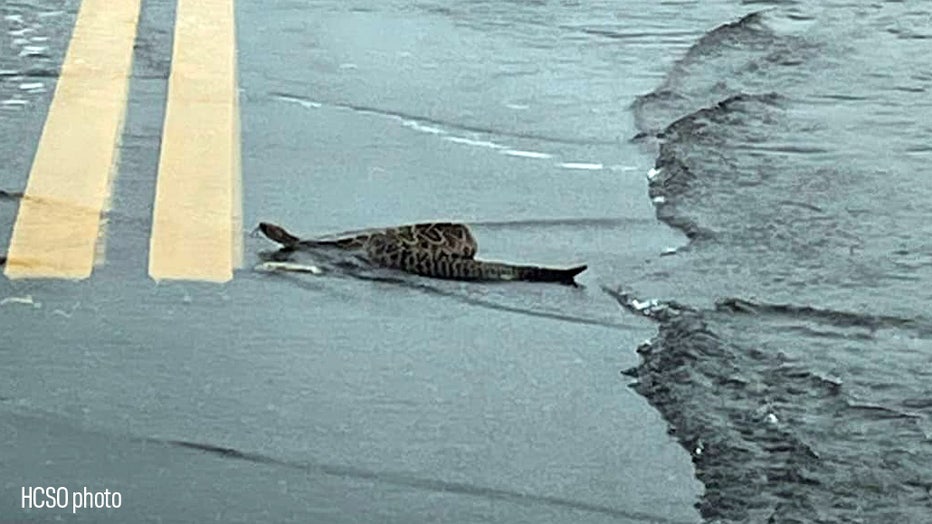 This snake was supposedly spotted along Shoal Line Blvd. in the Weeki Wachee area.
It wasn't immediately clear how big the rattlesnake was, but some commenters on the sheriff's office Facebook post noted that it seemed to be "well-fed."
In addition to wildlife, floodwaters can be contaminated with a variety of bacteria, chemicals, and other things that can be harmful to humans and pets.
Flooding is expected to continue across the Tampa Bay area and Gulf Coast through the day on Wednesday thanks to a combination of onshore flow from the now-inland Hurricane Idalia and a full supermoon that was already expected to bring high tides.
Idalia made landfall in Florida's Big Bend region Wednesday morning as a strong Category 3 storm.