'Eternal Pink' diamond could sell for $35M at June auction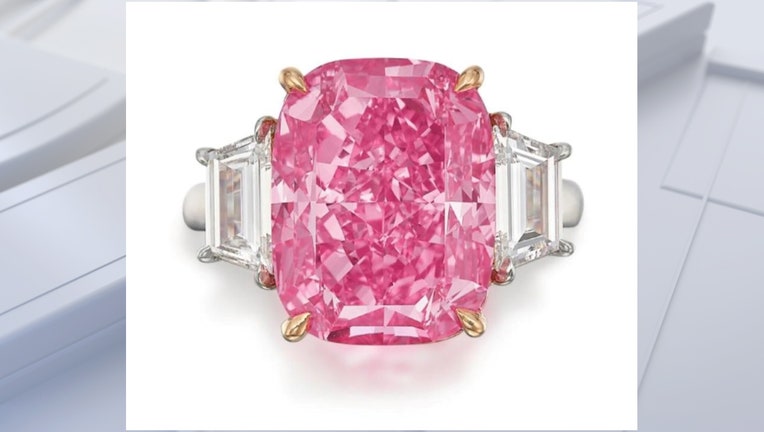 article
NEW YORK - A rare pink diamond will soon head the auction block and is expected to sell for millions of dollars.  
Sotheby's announced "The Eternal Pink" diamond weighs 10.57 carats and has an estimated value of more than $35 million. 
"Pink diamonds of any size or depth of color have always maintained a special allure and reputation, but this diamond truly stands above them all.," the company said in a press release. 
The diamond will make its public viewing debut in Hong Kong and will travel to several other countries before officially being up for auction on June 8 in New York.
The pink diamond came from an uncut gem that weight 23.78 carats and was mined by De Beers at the Damtshaa mine in Botswana.
RELATED: Man finds 2.38-carat diamond after decade-long search at park
It took six months to fashion the diamond. 
Sotheby's says pink is one of the rarest of colored diamonds. What gives it the pink hue remains a mystery. It is thought the pink comes from the stone's formation process deep within the earth. 
This story was reported from Los Angeles.