Donald Trump Jr. not ruling out future run for office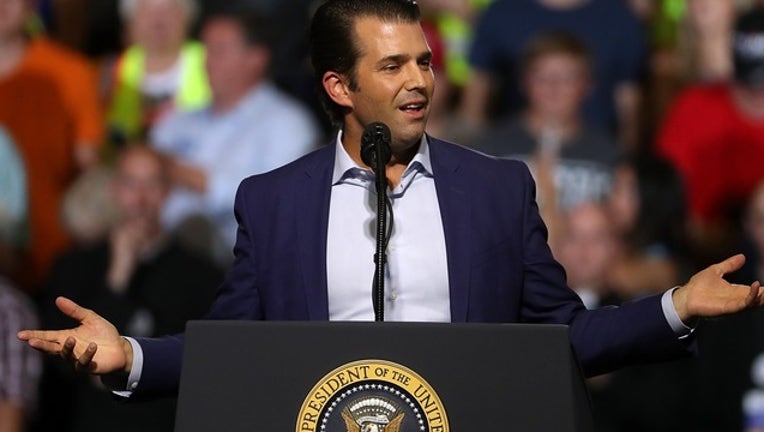 FOX 35 ORLANDO - President Donald Trump's oldest son could run for office someday.
In a radio interview with Kevin Cirilli of Bloomberg, Donald Trump Jr. said that he is currently focused on getting "the country back on track" and promoting his father's policies. 
However, Trump Jr. also commented on possibly running in the future, stating that "I never want to rule it out. I definitely enjoy the fight. I definitely like being out there and I love being able to see the impact and the difference that it makes on these people's lives that I get to see all over the country."
Trump Jr. isn't thinking of a particular office yet, as he stated that "My father decided to get into politics at 68. I'm 41, I've got plenty of time."
This story was written out of Orlando, Florida.
More POLITICAL news: