Device developed at UCF would detect fentanyl, carfentanyl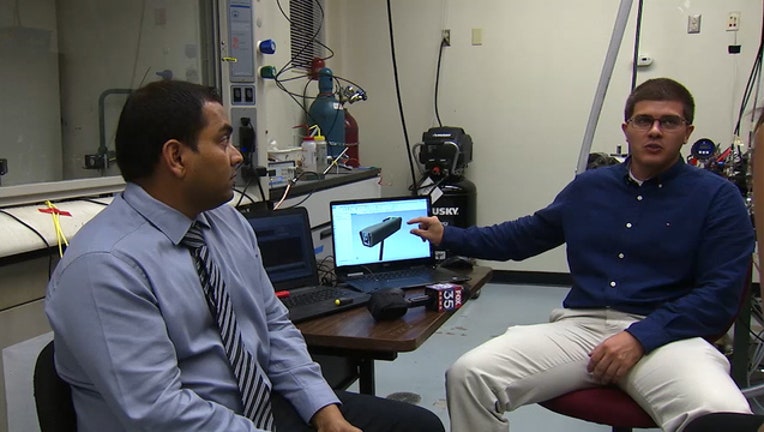 ORANGE COUNTY, Fla. (WOFL FOX 35) - A team at the University of Central Florida is developing a device that detects the chemical properties of toxic substances.  The device looks like radar gun.
"We have waveguides that project the light out of the front," says UCF Researcher Dr. Anthony C. Terracciano, as he points to the radar gun he's designed with his colleague, Professor Subith S. Vasu, Ph. D.
The purpose of the device they're creating isn't to clock your speed; it's to save lives. The device will protect first responders that come into contact with fentanyl and carfentanyl. Both are opioids that are 50-10,000 times more potent than heroin.
"Compared to a typical drug situation like heroin or cocaine, the difference here is that it's highly lethal. A small amount can kill you," says Professor Vasu, who was awarded a $1 million grant for the device that will detect Fentanyl and its many variations. "We incorporate artificial intelligence into the device to make the differentiation, so it's going to be a highly intelligible sensor that's also hand held."
The radar gun sensor would project a beam towards a substance and determine what it is. A spokesperson with the Orlando Police Department says the agency has had several officers exposed to fentanyl while on the job.