Deputies: 17 animals 'on brink of death' found in U-Haul in Flagler County
FLAGLER COUNTY, Fla. - Two people are under arrest after police rescued 17 cats and dogs from the back of their U-Haul. A Good Samaritan heard the dogs whining in pain and called the police. 
Police body camera footage shows dogs and young puppies with matted hair panting heavily in the back of the truck. 
"They're dying, do you understand that? Do you understand that?" asked a Flagler County deputy as she helped the dogs out of the truck.
Jason Donellan-Sparks, 29, told the deputy he and Shawna Doud, 23, were moving from Tennessee with their 13 dogs and four cats.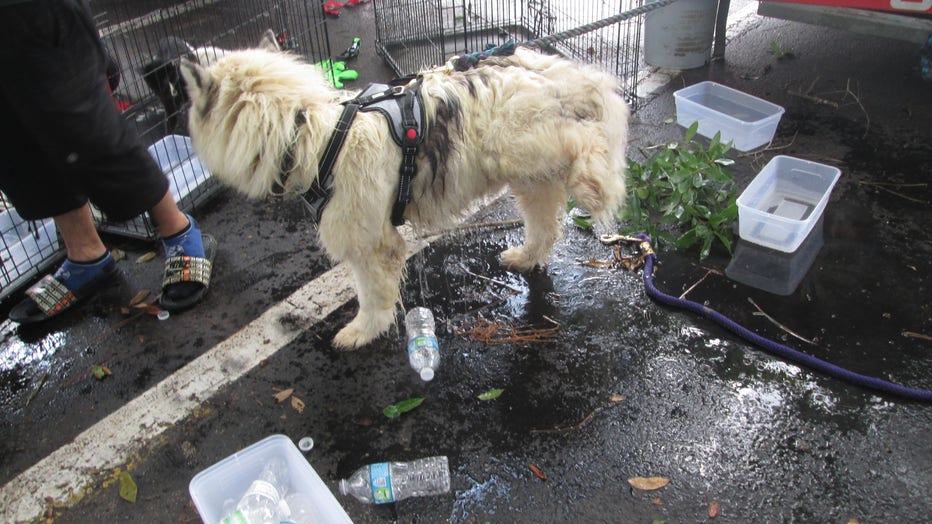 Deputies say the animals had no food or water and were covered in feces in the back of the truck they described as feeling like a sauna. 
A Good Samaritan, Anthony Duncan, was heading into the Harbor Freight Tools in Palm Coast when he saw the owners spraying down the animals with water. 
"They opened the back and I heard the dogs yelling and screaming," said Duncan on a deputy body camera. "They were panicking. The dogs were panicking."
The deputy, Duncan, and the defendants helped pull the dehydrated cats and dogs from the truck and get them water and some AC.
"I didn't think this through I'm sorry," said Sparks. 
MORE NEWS: Orlando rescue caring for dog with nearly 100 pellets in head, neck
"They're just morons," said Flagler County Sheriff Rick Staly. 
Sheriff Staley was baffled by the actions of the defendants who claim to be animal lovers. All of the pets have been signed over to the Flagler County Human Society. They say all the cats and dogs are all doing very well. Once they are spayed and neutered they will be ready for adoption. 
"My wife and I are thinking about adopting one of them," said Staly. 
Animal control believes if it wasn't for the Good Samaritan, the animals would have died. 
Sparks and Doud were both charged with animal cruelty and had their bond set at $5,000.  
Watch FOX 35 News for the latest Central Florida stories.