Coronavirus breaks out again in New Zealand after 102 days of no new reported cases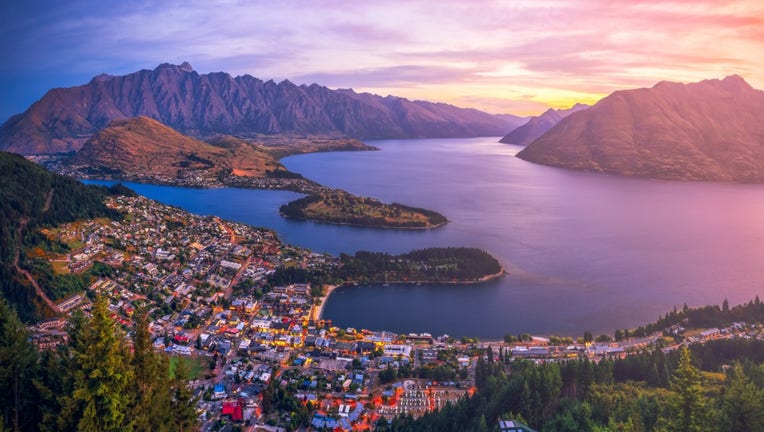 NEW ZEALAND - Coronavirus breaks out again in New Zealand after 102 days.
New Zealand Prime Minister Jacinda Ardern said Tuesday that authorities have found four cases of the coronavirus in one Auckland household from an unknown source, the first reported cases of local transmission in the country in 102 days.
Ardern said Auckland, the nation's largest city, will be moved to Alert Level 3 from midday Wednesday through midnight Friday, meaning that people will be asked to stay at home, while bars and many other businesses will be closed.
"These three days will give us time to assess the situation, gather information, make sure we have widespread contact tracing so we can find out more about how this case arose and make decisions about how to respond to it once we have further information," Ardern said at a hastily called news conference late Tuesday.
MORE NEWS: Russia becomes first country to officially register coronavirus vaccine, declare it ready for use
"I know that this information will be very difficult to receive," Ardern said. "We had all hoped not to find ourselves in this position again. But we had also prepared for it. And as a team, we have also been here before."
She said that traveling into Auckland will be banned unless people live there and are traveling home.
She said the rest of the country will be raised to Level 2 through Friday, meaning that mass gatherings will be limited to 100 attendees and people would need to socially distance themselves from each other.
MORE NEWS: Health officials across US are quitting or getting fired amid the COVID-19 pandemic
The new cases comes after New Zealand went 102 days without recording a locally transmitted COVID-19 case.
New Zealand got rid of the virus by imposing a strict lockdown in late March when only about 100 people had tested positive for the disease. That stopped its spread.
In addition, the country's economy has fared better than many predicted. The country has managed to keep its unemployment rate at just 4 percent, although many economists say the number doesn't account for recent job losses and will likely get significantly worse after a government-funded wage subsidy expires next month.
Still, New Zealand's international tourism industry has collapsed and the country remains more isolated from the outside world than before. The government has been reluctant to reopen the border to any other countries, even as other nations cautiously do so.
CLICK HERE FOR COMPLETE CORONAVIRUS COVERAGE
Tune in to FOX 35 Orlando for the latest coronavirus news.
The Associated Press contributed to this report.