Caught on camera: Store owner fights off armed robber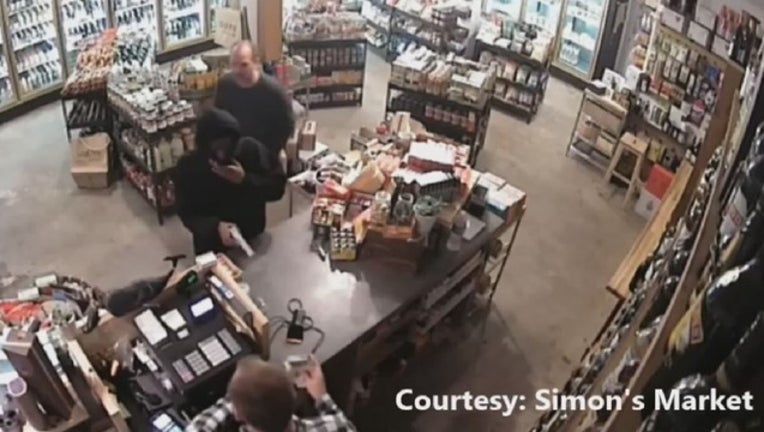 article
VENICE, Ca. - A small business owner fights off an armed robber in California and survives with the footage caught on the store's surveillance cameras.
A man in a black hoodie walked into Simon's Market pointing a gun at the shop owner and cashier on Monday.
This surveillance video shows how the cashier reaches over to begin emptying the register when the shop owner springs into action and wrestles the would-be robber out of the store.
Both men briefly struggle over the gun outside the store before the thief runs off and the shop owner walks back inside.
Police are now investigating the incident and searching for the attempted robber.