Arrest made in fatal shooting at DeBary storage unit, deputies say
DEBARY, Fla. - The Volusia County Sheriff's Office says an arrest was made in a fatal shooting that occurred Sunday night in DeBary.
Police say just after 7 p.m. on Sunday, a woman called 911 saying that her boyfriend had been shot and killed outside of a warehouse on Highbanks Road.
She claimed that Julio Rivera, 48, shot her boyfriend, Roberto Miguel Ovalle, in the head while the three of them were sitting inside a storage unit.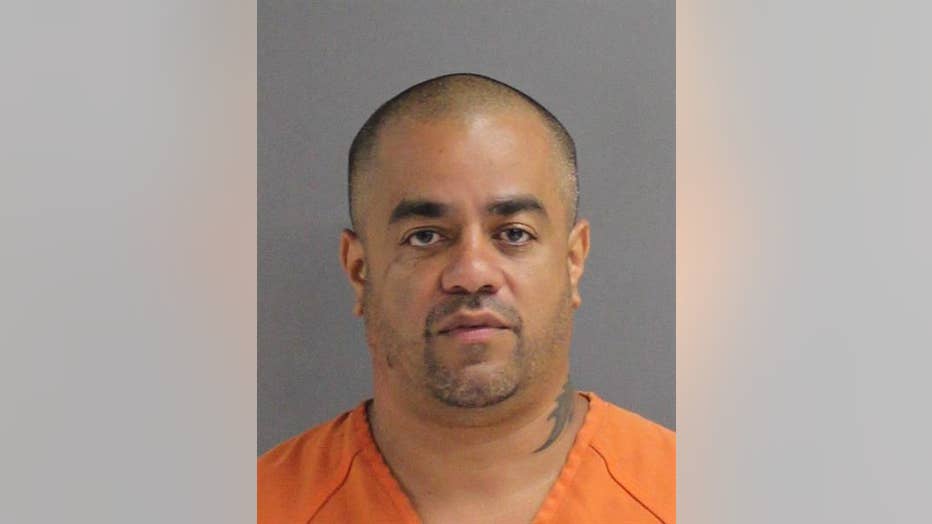 Deputies say Rivera was living in the unit. 
"He said, 'I want to show you my new toy,' at which point he circles behind our victim and shoots him once in the back of the head and killed him," said Volusia County Sheriff Michael Chitwood.
Ovalle's girlfriend then fled the scene, but Rivera allegedly followed her back to her vehicle and accompanied her back to the victim's home, stating that he would protect her and her children.
Deputies say when they got to her home, she ran inside and locked the door.
They say Rivera left and she called 911 and led deputies to the storage unit.
The Sheriff's Office said that while they were on scene Rivera showed up, turned himself in and deputies were able to detain Rivera at the storage unit. 
"He blurts out to us, 'One bad dude is f— dead and I'll show you where he is,"' Sheriff Chitwood said.
Rivera was reportedly arrested and charged with first-degree murder.
He is also the subject of an active arrest warrant for a parole violation in relation to a previous murder conviction in New York.
Sheriff Chitwood said in 1993, Rivera shot a store owner in the head while trying to rob the New York business.
He was released from jail this year. 
Deputies said that they believe he had been staying in the DeBary storage unit since October to hide from New York police.
They believe Ovalle was helping him hide. 
"If you're a killer, you're a killer. This guy did the same thing," Sheriff Chitwood said. "He shot and killed the store owner in the head and then he executes his best friend, a childhood friend, who's hiding him out from being captured and sent back to NY." 
He remains in custody with no bond. 
Deputies said that they also recovered a significant amount of marijuana, an unknown white powder and unknown brown substance from the storage unit.