Accused street racers were speeding more than 100 miles per hour near the Gandy Bridge, troopers say
ST. PETERSBURG, Fla. - Three drivers are facing street racing charges after troopers say they were caught weaving through traffic near the Gandy Bridge. At one point, troopers say one of the cars involved reached speeds up to 130 miles per hour.
"They're going 91, 92 miles per hour right now. I think they're racing right now. These two vehicles. I'm going to get the leader," a trooper can be heard saying on the dash cam.
The dash cam video shows the moment a Florida Highway Patrol trooper caught two cars street racing near the Gandy Bridge. Moments later, he catches up to the Mitsubishi Lancer and pulls over the driver 24-year-old Erik Schoonover who was arrested and booked into the Pinellas County Jail charged with racing on the highway.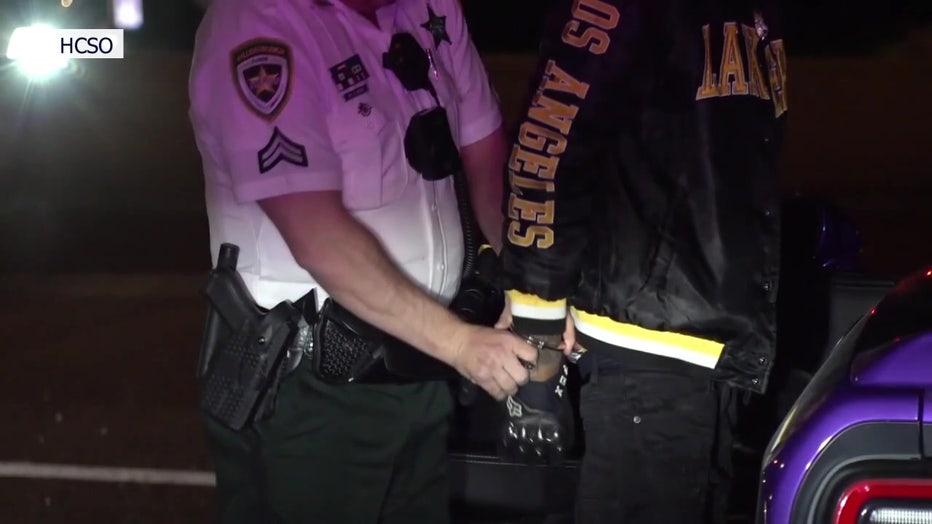 A deputy handcuffs an accused illegal street racer.
According to the arrest report, Schoonover was "accelerating away in a competition for speed at 100 mph in posted 55 mph zone" and "admitted participation in the street race during the stop."
READ: Father charged for son's death during illegal street racing crash in St. Pete
Just hours later, video shows the moment two more drivers are stopped and charged with street racing in the same area. Troopers say the driver behind the wheel of a BMW and the driver in a Mercedes convertible reached speeds of up to 130 mph and were participating in a "roll race" meaning both vehicles started racing from a rolling start.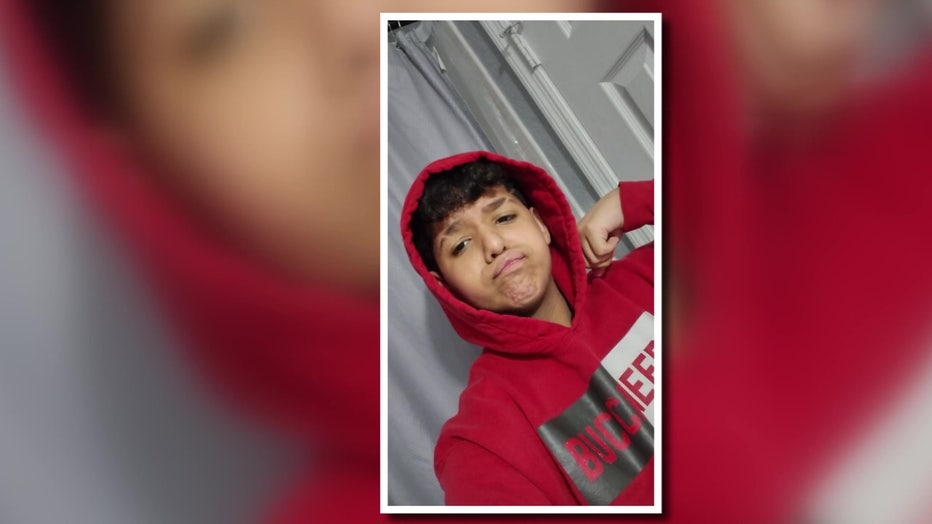 A 13-year-old was killed during an illegal street race. 
It's a problem that can have dangerous and sometimes deadly outcomes. In January, a 13-year-old boy was hit and killed after St. Pete police say he was struck by speeding motorcycle illegally street racing.
READ: 14 arrested in connection to illegal street racing over Gasparilla weekend
"It's one of the most horrific scenes I've dealt with in my 19-year career. And it's something that's completely avoidable and preventable. And so we're going to do everything we can to stop that," St. Pete Police Sgt. Brian Schade said at the time.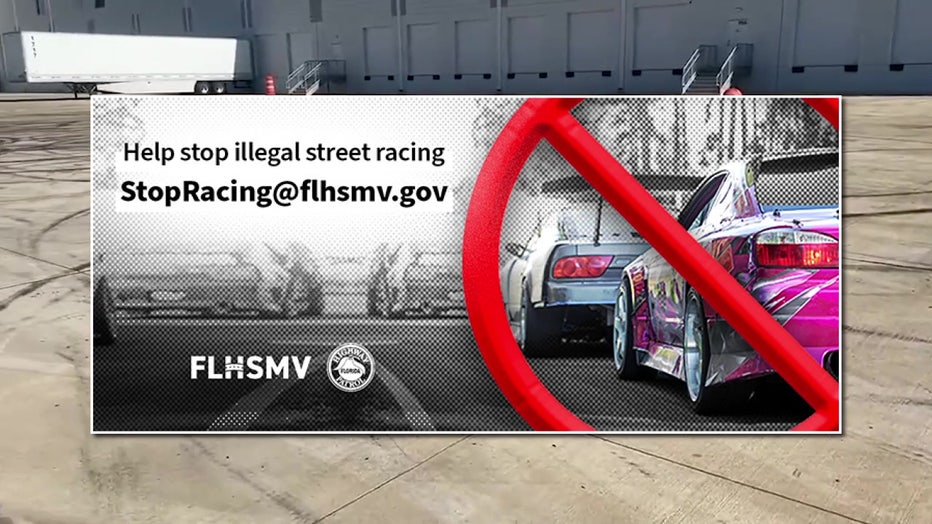 Anyone who hears about an illegal street race is asked to contact authorities. 
A new state law that went into effect in October cracks down on street racing and makes it so police don't have to physically see the incident take place to go after violators meaning if they just see a video of the incident they can track down violators based on the license plates the cars and the people in the video.
In the meantime, FHP is asking anyone who hears of an upcoming street racing event or take over to report it by emailing StopRacing@flhsmv.gov.