No. 15 UCF stays undefeated with 31-24 victory over SMU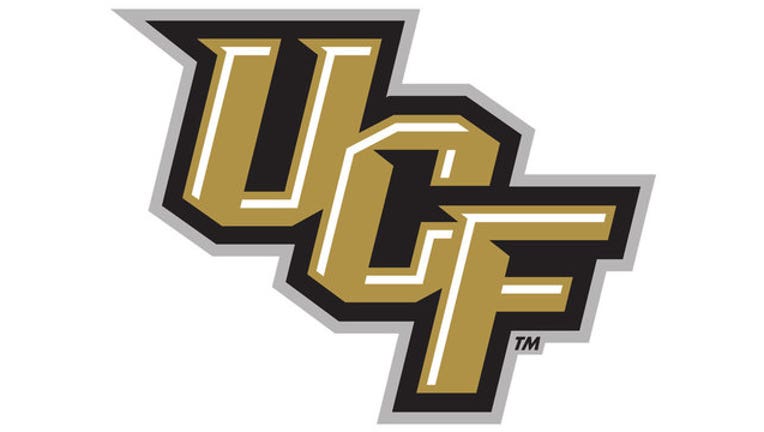 By JEFF CARLTON
Associated Press
   DALLAS (AP) -- McKenzie Milton threw a touchdown pass and ran for a score, Adrian Killins Jr. rushed for two more touchdowns and No. 15 UCF stayed undefeated with a 31-24 victory over SMU on Saturday night.
 
   The Knights (8-0, 5-0 AAC, No. 18 CFP) remained the only undefeated team in the Group of Five, keeping them on track to play in a major New Year's Day bowl game if they can win out.
 
   SMU's best opportunity at an upset fizzled with 5:10 remaining when wideout Trey Quinn dropped a pass on fourth-and-3 that would have given the Mustangs (6-3, 3-2) a first down deep in UCF territory.
 
   The game wasn't quite the shootout that was expected. UCF entered the weekend averaging 51 points, the most in the nation. SMU was averaging 41.5 points.
 
   "We also found ourselves in a close game that we probably shouldn't have been in -- and I love the way our team responded," UCF coach Scott Frost said. "When you have 600-plus yards on offense, you are supposed to have more points than that."
 
   Still, there were plenty of explosive plays throughout. Two of UCF's scoring drives lasted three plays or less but covered at least 75 yards.
 
   "If you watch them on tape, their linebackers are always up around the box," Frost said. "It makes it harder to get easy yards and easier to manufacture some big plays."
 
   That's exactly what the Knights did. Early in the second quarter, Milton found wide receiver Gabriel Davis down the right sideline for an 80-yard touchdown strike.
 
   Meanwhile, Killins scored on runs of 64 yards and 34 yards for UCF, splitting defenders and shedding would-be tacklers along the way. He rushed for 147 yards on 14 carries.
 
   "Every time we needed something, Killins would just pop one," Frost said.
 
   SMU scored on its first offensive play from scrimmage when Ben Hicks connected with James Proche for an 86-yard touchdown player. The sophomore receiver made five defenders miss on the catch-and-run, following a couple blockers down the sideline to the end zone. Proche finished with seven catches for 173 yards.
 
   Offensive miscues proved costly for both teams. The Mustangs saw a 56-yard drive in the first half end a yard short when running back Ke'Mon Freeman fumbled into the end zone for a touchback.
 
   Milton, who had thrown just three interceptions entering the game, threw two against SMU. One of them was returned by SMU defensive back Jordan Wyatt 36 yards for a touchdown.
 
   Milton finished 23 for 40 for 412 yards, with a touchdown and the two picks. Hicks was 27 for 51 for 283 yards and a touchdown.
 
   "There's a reason they're undefeated," SMU coach Chad Morris said. "But we're a program that's trending in the right direction. One game does not change the direction that we're heading."
 
   POLL IMPLICATIONS
 
   A week after feasting on overmatched Austin Peay, No. 15 UCF picked up a high-quality road win against an SMU team that was 5-0 at home. The Knights may slip ahead of No. 14 Iowa State and No. 13 Virginia Tech, both of whom lost Saturday.
 
   THE TAKEAWAY
 
   UCF: Despite some uncharacteristic interceptions from Milton, the Knights made enough big plays to stay undefeated and remain in line for a possible New Year's Day bowl bid.
 
   SMU: Quinn, who entered the game leading the nation with 9.9 catches per game, didn't have a big night -- and the Mustangs didn't find points as easy to come by. Quinn finished with 11 catches, but for just 47 yards -- plus the costly drop late in the fourth quarter. Still, SMU is bowl eligible in Chad Morris' third season as coach.
 
   UP NEXT
 
   UCF: The Knights have UConn at home next week and then close out the regular season with a trip to Temple and home against South Florida.
 
   SMU: The Mustangs travel to Navy and Memphis before closing at home against Tulane.