Police seek driver of SUV that crashed into Florida home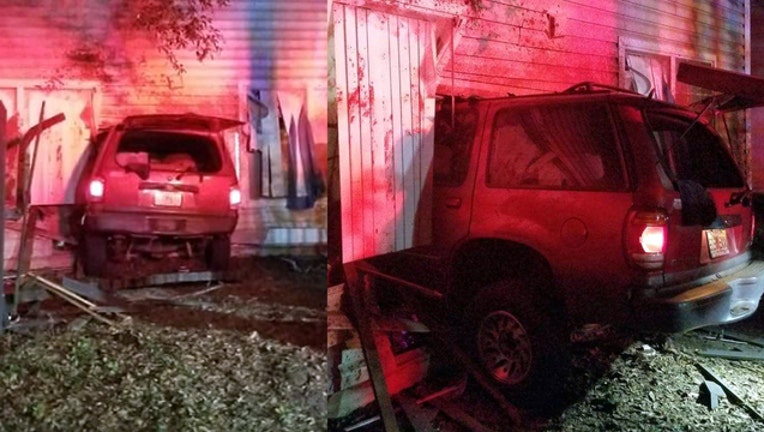 OCALA, Fla. (FOX 35 ORLANDO) - Officials in Marion County are searching for a man who crashed an SUV into an Ocala apartment building and then fled the scene.
Ocala Fire Rescue says first responders found the front end of a red Ford Explorer resting inside the living area of a ground floor unit at the Laurel Park Apartments on Sunday. The SUV hit a curb, grazed a tree, drove through a fence and then crashed into the building.
"Before crews began searching the perimeter for victims, bystanders advised that all residents were outside the building, injury-free, and that the driver had left the scene," said Ashley Lopez, a spokesperson for OCala Fire Rescue.
A building inspector determined that the apartment was uninhabitable. Police still were searching for the SUV's driver as of Monday night.