'Pee-wee Herman' actor Paul Reubens' cause of death revealed
Paul Reubens' cause of death has been revealed a little more than month after the actor died at age 70 on July 30.
Reubens, who was best known for playing the beloved children's character Pee-wee Herman, died due to acute myelogenous leukemia, his representative confirmed to Fox News Digital.
According to the National Cancer Institute, acute myelogenous leukemia is a "cancer of the blood and bone marrow" and it is the most common form of acute leukemia in adults.
In a statement obtained by Fox News Digital after the comedian's death, it was revealed that Reubens had privately battled cancer for years.
"Last night we said farewell to Paul Reubens, an iconic American actor, comedian, writer and producer whose beloved character Pee-wee Herman delighted generations of children and adults with his positivity, whimsy and belief in the importance of kindness," his longtime rep said in a statement obtained by Fox News Digital.
SUGGESTION: Paul Reubens, Pee-Wee Herman actor, dead at 70
"Paul bravely and privately fought cancer for years with his trademark tenacity and wit. A gifted and prolific talent, he will forever live in the comedy pantheon and in our hearts as a treasured friend and man of remarkable character and generosity of spirit," she added.
In a personal statement that was shared after his death, Reubens apologized for not revealing his health struggles and expressed his love for his fans.
"Please accept my apology for not going public with what I've been facing the last six years," he wrote in a statement on his social media pages.
He continued, "I have always felt a huge amount of love and respect from my friends, fans and supporters. I have loved you all so much and enjoyed making art for you."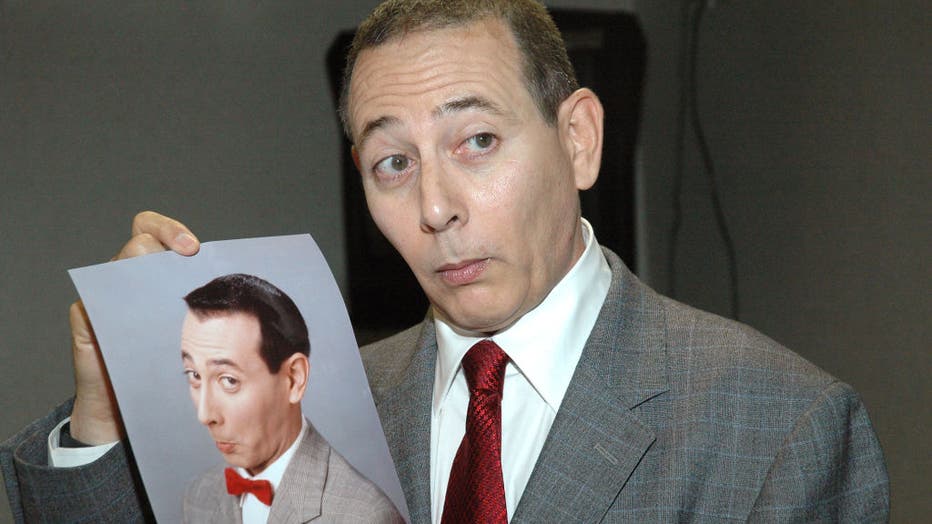 Paul Reubens (Pee-wee Herman) (Photo by Bobby Bank/WireImage)
In a separate statement, Reubens requested that any "expressions of sympathy be made in honor of his late parents, Judy and Milton Rubenfeld, to Stand Up to Cancer or organizations involved in dementia and Alzheimer's care, support and research. 
Reubens created the character of Pee-wee Herman after joining the Los Angeles improv troupe The Groundlings in the late 1970s. In 1981, he debuted "The Pee-wee Herman Show" at the Roxy Theater on the Sunset Strip, performing for children at weekly matinées and adults during a midnight show.
"The Pee-wee Herman Show" became a hit and gained an even greater following nationwide when it began airing as a special on HBO. 
Due to its success on the small screen, Warner Bros. was interested in taking Pee-wee to the silver screen with the movie that was Tim Burton's directorial debut, "Pee-wee's Big Adventure," in 1985. The film became a box-office success, grossing more than $40 million and gained a cult following. Reubens went on to reprise his role as Pee-wee in the 1988 sequel "Big Top Pee-wee," which was a critical and box-office disappointment.
In 1986, Reubens launched his CBS live-action children's television show "Pee-wee's Playhouse," which ran for five seasons and won 22 Emmy Awards, Reubens himself was nominated for 14 Emmy Awards, winning two.
Circumstances for Reubens changed in 1991 after he was arrested for masturbating in an adult movie theater. He was severely scrutinized and faced repercussions from the arrest.
Although "Playhouse" was already off the air, Toys "R" Us pulled all Pee-wee Herman toys from stores and Disney-MGM Studios pulled his studio tour.
Reubens ended up pleading no contest to the charges, remaining relatively off the radar during the 1990s.
In 2002, he was arrested on charges of possession of pornography. The original charge was for possession of obscene material improperly depicting a child under the age of 18 in sexual conduct, but it was later reduced to a misdemeanor of obscene material.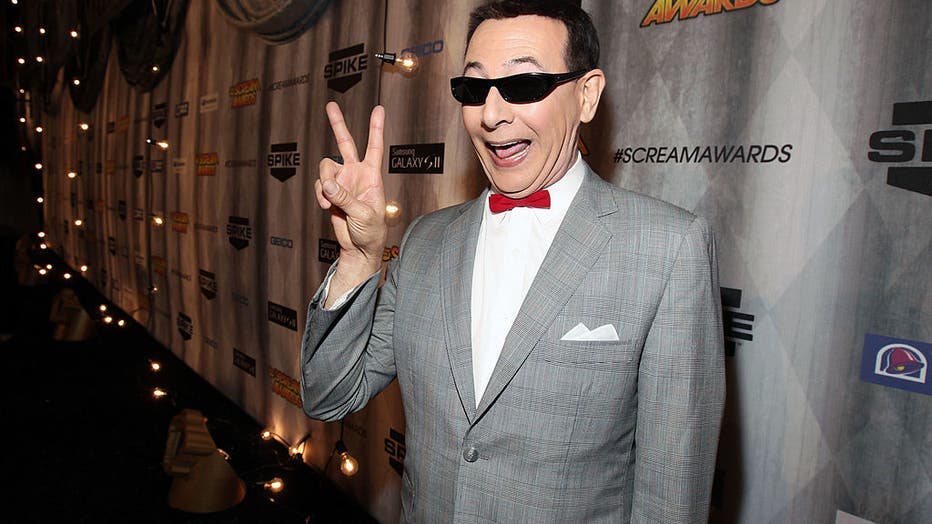 UNIVERSAL CITY, CA - OCTOBER 15: Actor Paul Reubens aka "Pee-wee Herman" arrive at Spike TV's "SCREAM 2011" awards held at Universal Studios on October 15, 2011 in Universal City, California. (Photo by Christopher Polk/Getty Images)
For three years, the actor had to register his address with the sheriffs' office and was additionally not allowed around children unless given permission by a parent or legal guardian.
In 2010, Reubens began his comeback tour, reintroducing his live stage show, "The Pee-wee Herman Show," in Los Angeles. The show later moved to Broadway where it enjoyed a successful run and aired as a special on HBO. In 2016, Reubens starred alongside Joe Manganiello in the Judd Apatow-produced Netflix movie "Pee-wee's Big Holiday."
Aside from his work as Pee-wee, Reubens appeared in several other television shows and movies, including "30 Rock," "Everybody Loves Raymond," "Buffy the Vampire Slayer," "Life During Wartime," "Gotham," "The Blacklist" and "What We Do in the Shadows."
Fox News Digital's Caroline Thayer contributed to this report.