Orlando weather: Strong storms possible across Central Florida Tuesday night
ORLANDO, Fla. - Today's high: 93 degrees | Tonight's low: 75 degrees
Main weather concerns: Another round of a few stronger storms will be possible again on Tuesday. While we start the day mostly sunny, clouds will increase as we head through the noon hour.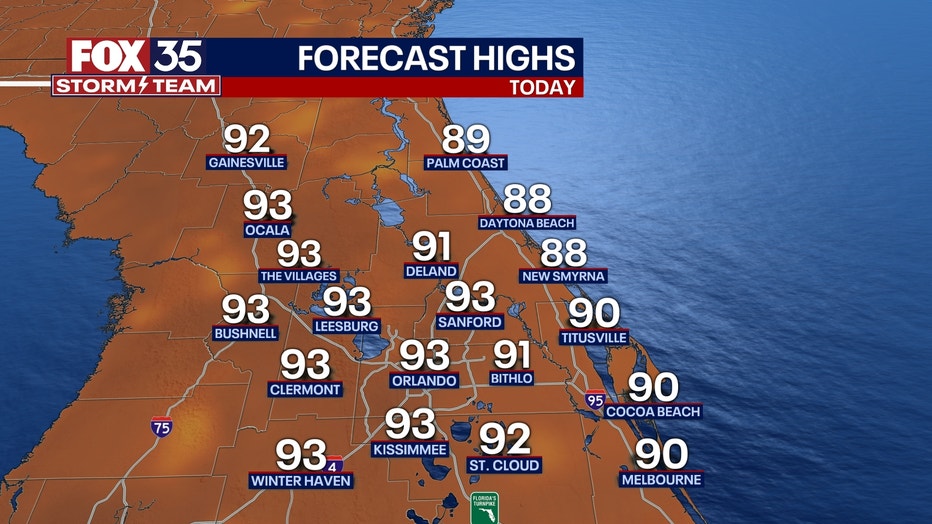 Showers and storms will crop up after 2 p.m. and build in coverage through 4pm. Heavy rain, lightning, strong wind gusts and even some small hail will accompany the strongest storms. Highs will settle in the lower 90s inland this afternoon, upper 80s along the coast. 
Visitors to our Atlantic beaches should be extra cautious all week long. Rip current threat is very high as distant ocean swell generated by Hurricane Lee moves into our coastal waters. Breaking waves will be in the 3-5' range and will actually get a little higher late in the day and for the rest of the week ahead.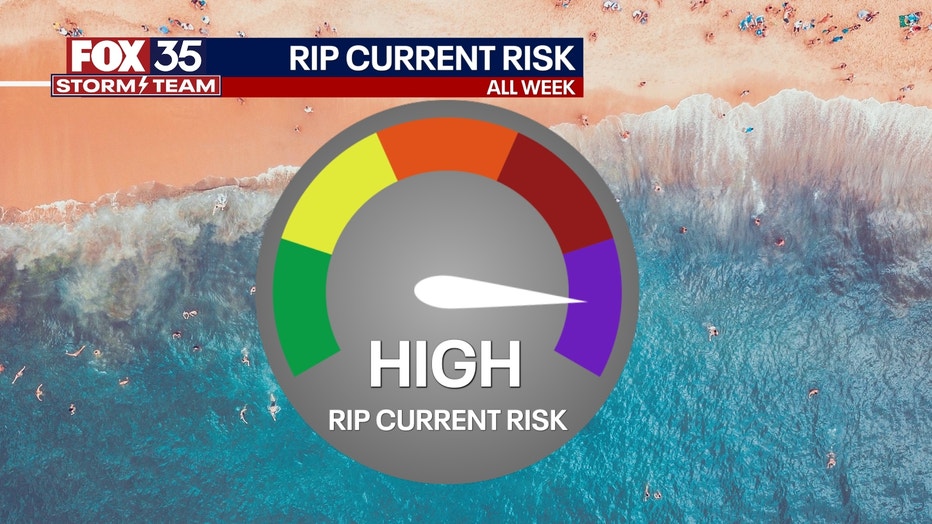 BEACHES: A high rip current risk returns today and continues for the rest of the week all thanks to indirect impacts of Hurricane Lee. High rip current risk and dangerous surf will be likely all week long. Surf up to 3-5 feet today and increase to 7-9 feet by the end of the week. Beach erosion is possible. An isolated storm will be possible early in the afternoon. Highs warm to the upper 80s under partly cloudy skies otherwise.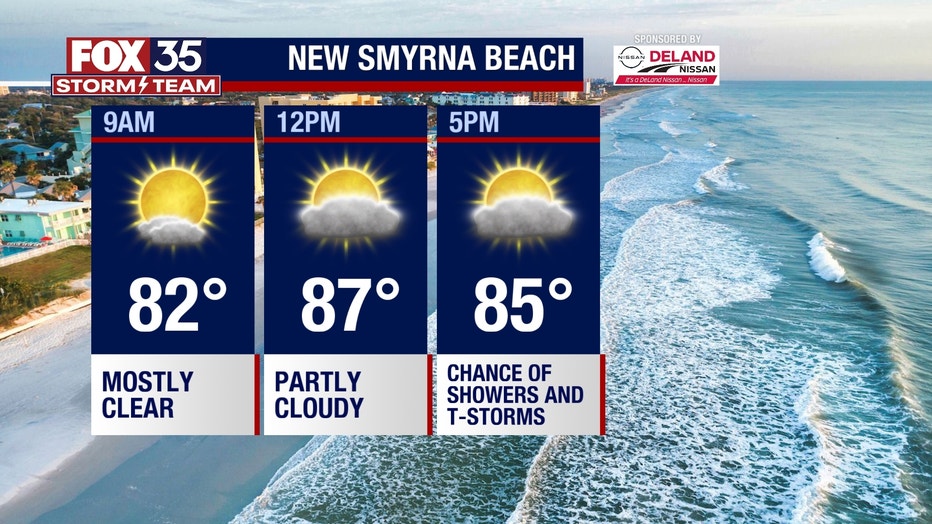 THEME PARKS: It will be hot and humid at the parks with highs warming to near 93 degrees. Scattered storms return after 2pm today. Be ready to head indoors if you hear thunder!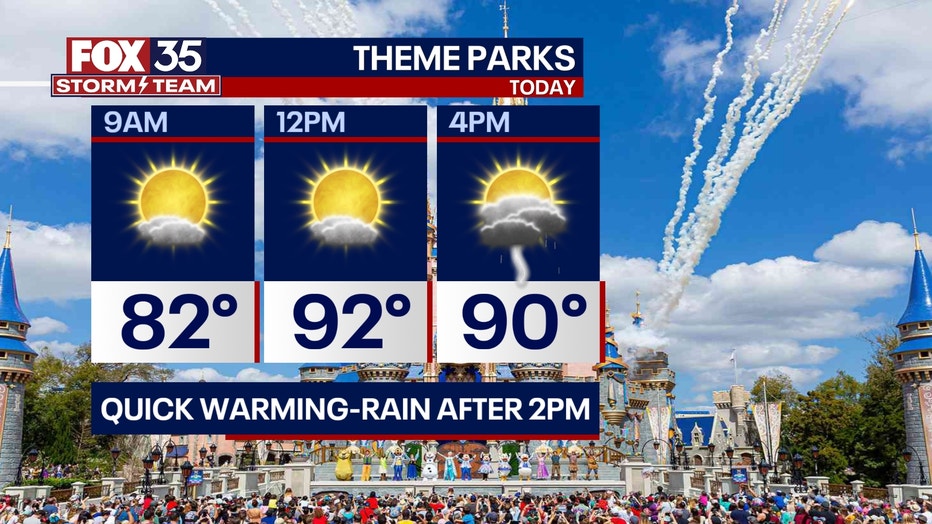 OUTLOOK: Storm coverage for the pm hours will hold steady through midweek. While forecast models keep Lee well to our east, impacts like large, battering waves, coastal erosion and deadly rip currents are all likely.