Lake Co. Schools show improvement through new teaching method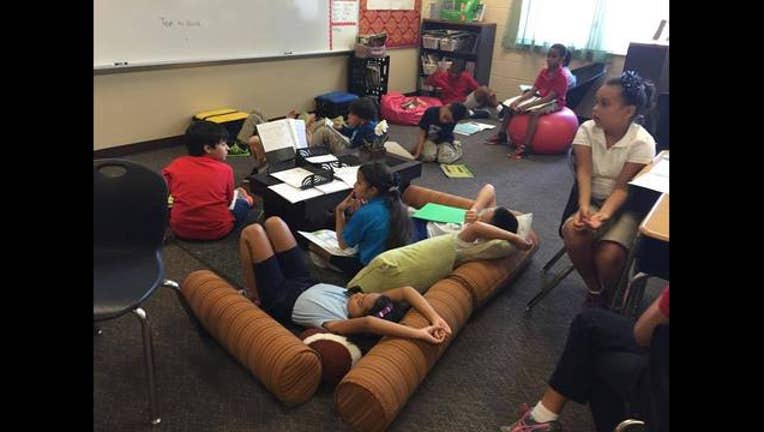 article
Clermont, Fla. (WOFL FOX 35 ORLANDO) - It's year two of a plan to totally change the way students learn in Lake County Public Schools and principals report they are seeing positive results with a method called "personalized learning."
 
"Personalized learning in a nutshell is tailoring a student's instruction to how they can best take it in and absorb it for a level of mastery," said Sawgrass Bay Elementary School principal Heather Gelb.  

"It's a new way to learn. It's fun. And in my opinion, it helps you learn more efficiently," said Ben Santorelli, a 5th-grader at Sawgrass Bay Elementary School.

Santorelli was in one of eight classrooms last year called "pilot classrooms," where the method was introduced.  

Gelb said she saw huge improvements among the personalized learners and they are starting the new school year better prepared than their peers in traditional classrooms.   

"We were comparing those pilot classrooms to other classrooms on that grade level and they were far out achieving those other rooms," Gelb said.  

This year, Sawgrass Bay Elementary is slowly introducing the method to every student.  

Personalized learning is mainly about letting kids work at their own pace, while still requiring them to meet learning standards set by the state.
 
It's different than the one-size-fits-all instruction of most classrooms where "We're all on page 129, we're all going to do problems 1-10," Gelb said.  

Instead, class time is spent focusing on each student's strengths and weaknesses.  

In a reading classroom that Fox 35 visited that meant the teacher could let some kids learn on their own while others got individualized attention.  

Gelb plans to have personalized learning fully implemented in her school in four years.

In all, 14 Lake County Public School District schools are currently testing personalized learning.

The goal is to take the method districtwide by 2022.