Inflatable aquapark to open in Orlando later this year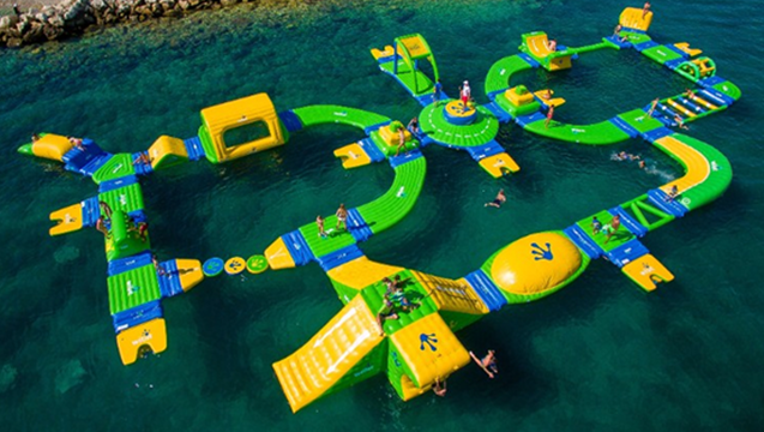 article
ORLANDO, Fla. (FOX 35 WOFL) - Atkion Parks announced on Tuesday, January 16th, that the Orlando Watersports Complex (OWC) will be adding an inflatable Aquapark in the spring of 2018.
The park opened to the public on Sunday, March 11th. It will be open from 11:00 a.m. to 5:00 p.m. daily throughout the month of March.
The company also announced that there will be a celebration held on Saturday, March 24th from 12:00 p.m to 4:00 p.m. at the Orlando Watersports Complex (OWC). There will a live DJ, free food, drinks, and a giveaway.
The event will be held at OWC, 8615 Florida Rock Road, Orlando, FL 32824 located off Landstreet Road.
OWC is the first in Central Florida to launch an inflatable Aquapark attraction. The park is inspired by LEGO blocks, featuring a modular series of interlocking climbing obstacles, pathways, slides, and trampolines.
They say that the new attraction will complement their already-existing cable park situated on a 60-acre lake that features two full size cable systems, a two tower cable system used for our Get-Up-Guarantee, and the award winning Super Air Nautique G23 and record-breaking Ski Nautique 200 available for lessons on the boat lake.
OWC is open year-round to the public except for Thanksgiving, Christmas Eve, and Christmas Day.