Astronauts work to fix jammed rail car during spacewalk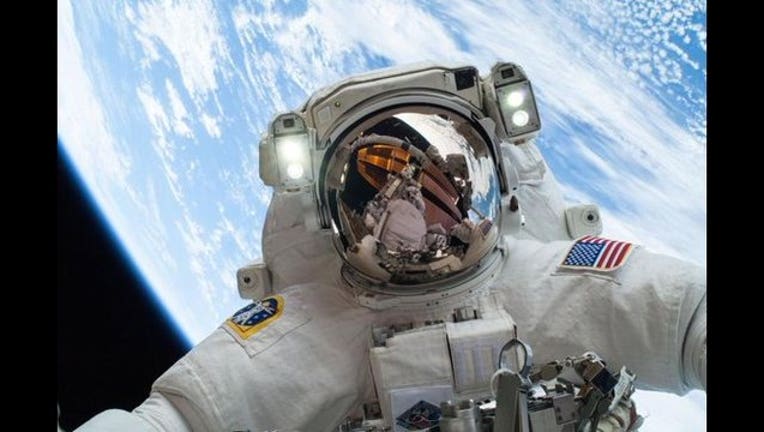 article
ORLANDO, Florida (AP) — Two Americans floated outside the International Space Station on Monday morning to perform a spacewalk with the primary goal of freeing a rail car that was stalled outside the orbiting lab.
NASA's one-year spaceman, Scott Kelly, and astronaut Timothy Kopra exited the space station's hatch ahead of schedule and made their way toward the stuck rail car so they could release its brakes.
In Mission Control, astronaut Mike Hopkins cautioned them to avoid making accidental contact with the rail car since it wasn't secured into its usual spot.
The spacewalk more than 250 miles above Earth was unplanned.
NASA managers wanted them to move the rail car so a cargo ship filled with almost three tons of food and supplies can dock on Wednesday.
Engineers believe a stuck brake handle is to blame. The rail car needs to move about four inches so it can be latched into place.
The mobile transport system is normally used to transport people and equipment, including the station's big robot arm.
It's the seventh spacewalk of the year.
The spacewalk was planned for three hours, and the astronauts planned to take care of a few other tasks if time permits.
Kelly is three-quarters of the way into a one-year mission that's due to end in March. Kopra arrived Tuesday, launching from Kazakhstan with Russian and British colleagues.