Ana's winds strengthen as storm approaches US coast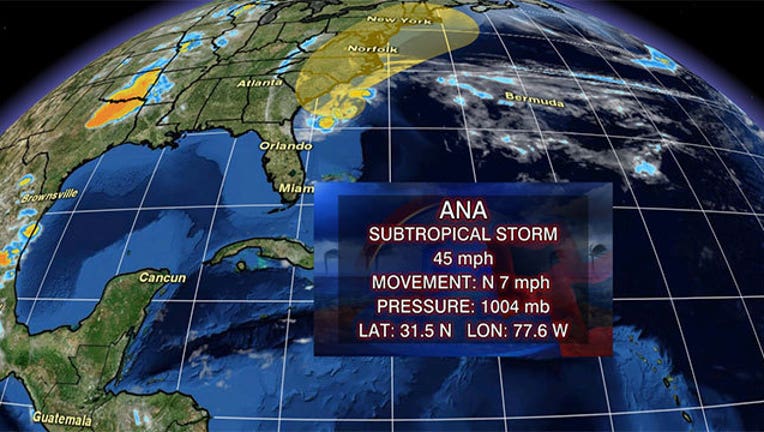 article
MIAMI (AP) - Forecasters say subtropical storm Ana's winds have strengthened as it nears North and South Carolina.
The National U.S. National Hurricane Center in Miami said Friday night that Ana had maximum sustained winds of 60 mph (95 kph) and was centered about 140 miles (225 kilometers) southeast of Myrtle Beach, South Carolina.
The storm, which had been stationary over the past few hours was moving north at 2 mph (4 kph).
Tropical storm watches and warnings have been issued for parts of both Carolinas, and the Hurricane Center also warns of rough surf and rip currents.
Ana is expected to deliver 2 to 4 inches of rain over the weekend, with some areas getting up to 6 inches.
Copyright 2015 The Associated Press. All rights reserved. This material may not be published, broadcast, rewritten or redistributed.