'A joy to work with him': Brevard Zoo announces death of howler monkey 'Stormy'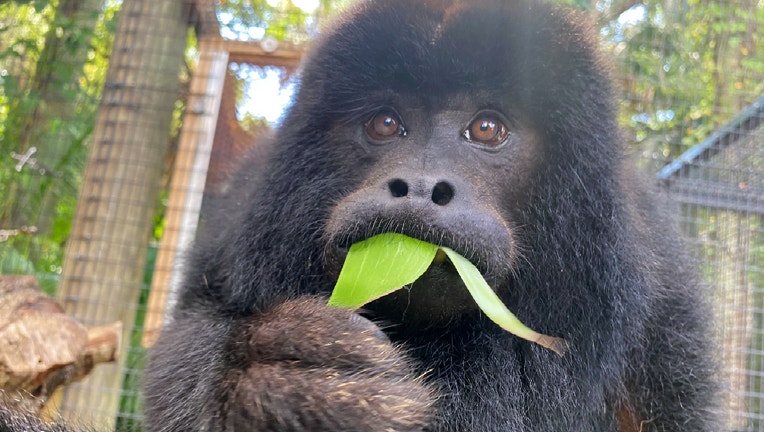 article
ORLANDO, Fla. - The Brevard Zoo on Thursday announced that the 19-year-old leader of its black howler monkey troop, Stormy, had to be euthanized due to advanced kidney failure.
It comes just a few days after a beloved giraffe at the Brevard Zoo, Rafiki, was humanely euthanized following ongoing age-related medical issues, zoo officials said.
"It's always hard to say goodbye to any of our animal residents, and that's especially true this week as we said goodbye to two patriarchs, Rafiki the giraffe as well as Stormy," the zoo posted on its Facebook page.
According to zoo officials, Stormy had a great relationship with his keepers, and it "was a joy to work with him."
"We got to experience milestones with him like watching him be introduced to more females to grow his troop, becoming a father, and overall managing him in a mixed species habitat, where every day is always an adventure," said Rainforest Revealed area supervisor Michelle Johnston. "Words cannot express how much this monkey meant to the Rainforest team."
Rafiki was 25 years old at the time of his death. Zoo officials said the median lifespan for male giraffes is about 15 years.