Space Force sets new record with surprise satellite launch
EL SEGUNDO, Calif. - With a surprise Southern California rocket launch Thursday night, the U.S. Space Force says it set a record for sending a satellite into space on short notice.
The Firefly Alpha rocket blasted off from Vandenberg Space Force Base just before 7:30 p.m. Thursday, successfully carrying a satellite into space in a mission dubbed "Victus Nox."
The evening launch left a contrail in the sky visible for hundreds of miles, understandably catching many off guard. Residents took to social media to post images of the white plume expanding in the sky, wondering what it was.
RELATED:
Space launches usually require months, if not years, of planning, but the Space Force is trying to change that for readiness reasons as space plays a bigger and bigger role in both military and civilian applications.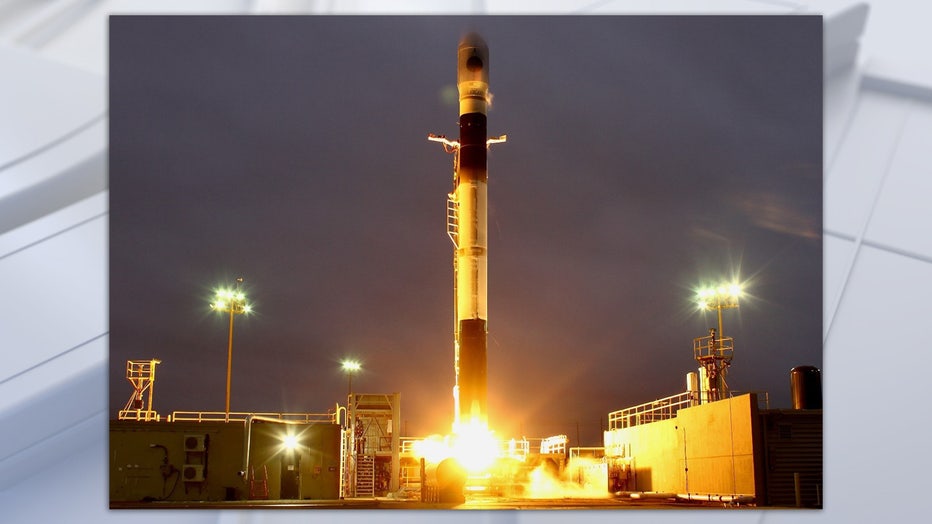 USSF / Firefly Aerospace photo
"The success of Victus Nox marks a culture shift in our nation's ability to deter adversary aggression and, when required, respond with the operational speed necessary to deliver decisive capabilities to our warfighters," Lt. Gen. Michael Guetlein, commander of Space Systems Command, said in a press release following the launch.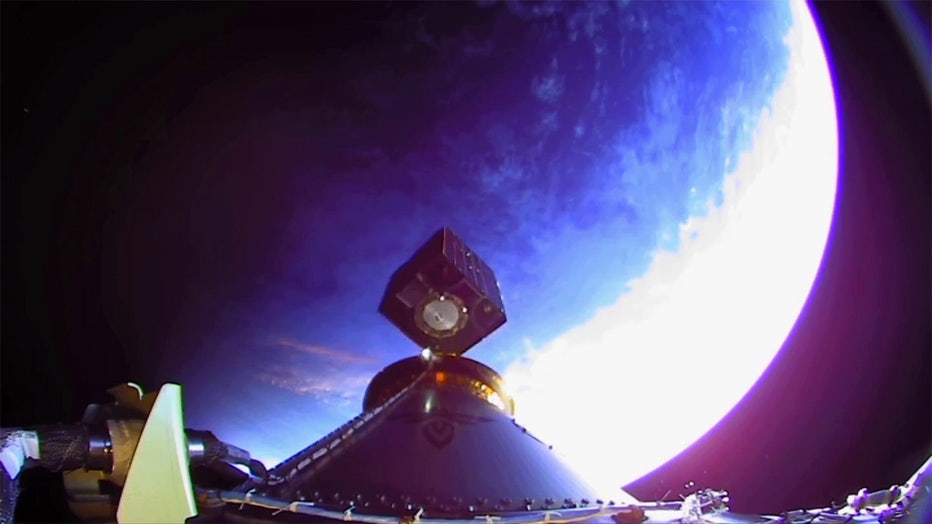 USSF / Firefly Aerospace photo
The Space Force explained that the satellite manufacturer and launch team had been on "hot standby" awaiting the word to go. It took only 58 hours to transport, test, fuel, and mate the satellite to the rocket, and then – after again waiting for a surprise "go" from the military – just 27 hours to configure the mission and blast it into space.
The previous responsive space launch record was 21 days, set back in 2021. The Space Force said the new record was a "major advancement" in its capabilities.
Firefly Aerospace is a relatively new space launch company, specializing in small- to medium-lift launches. This was only the third launch – and first fully successful launch – of their Alpha rocket.
"As our third flight, this mission further validates Firefly's technology rigor, passion, and dedication that's required to prevail as the leading responsive launch provider for both government and commercial customers," said Adam Oakes, VP of launch vehicles at Firefly Aerospace.
This story was reported from Tampa, Fla.