Orlando woman arrested for threatening kids with gun, deputies say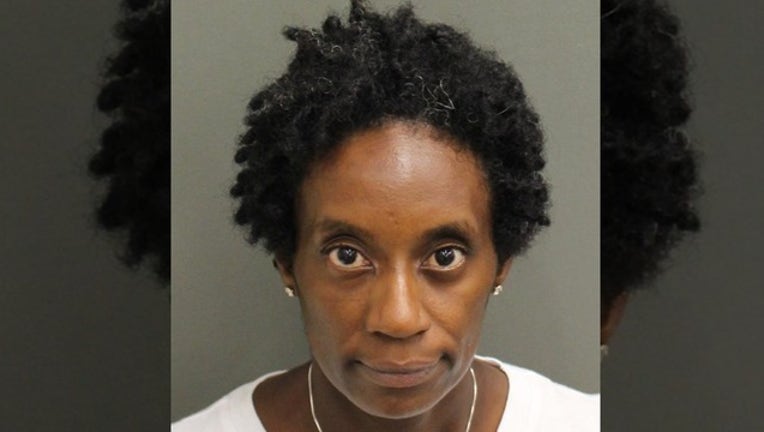 ORLANDO, Fla. (FOX 35 ORLANDO) - An Orlando woman has been arrested after police say she threatened a group of children with a loaded gun.
According to a police report from the Orange County Sheriff's Office, Christina Thomas, 42, was arrested Monday at a home on Picadilly Circus Court in Orlando.
The sheriff's office says that a group of children told them that a black female wearing a white shirt, blue jeans and a black backpack had threatened them with a gun. The children also reportedly told deputies that the woman made threats to shoot up the apartment complex "like the 4th of July."
One child claims to have seen the woman pull out a silver and black handgun and point it at them as they ran away. The kids then flagged someone down and called 911.
The deputy that responded to the scene came across Thomas sitting on a porch less than 10 feet from where the incident occurred and who matched the description the children gave authorities. The deputy made repeated requests to Thomas to come out from the porch area.
The report says that Thomas finally came to the sidewalk but refused commands. That's when Thomas was arrested.
The report states that the deputy found a silver and black handgun in Thomas' bag with "a magazine loaded with 8 rounds of 380 caliber ammunition in the gun but no round in the chamber."
Thomas is facing several charges including aggravated assault with a firearm, child abuse and resisting an officer without violence.