Coyotes may be to blame for missing pets in New Smyrna Beach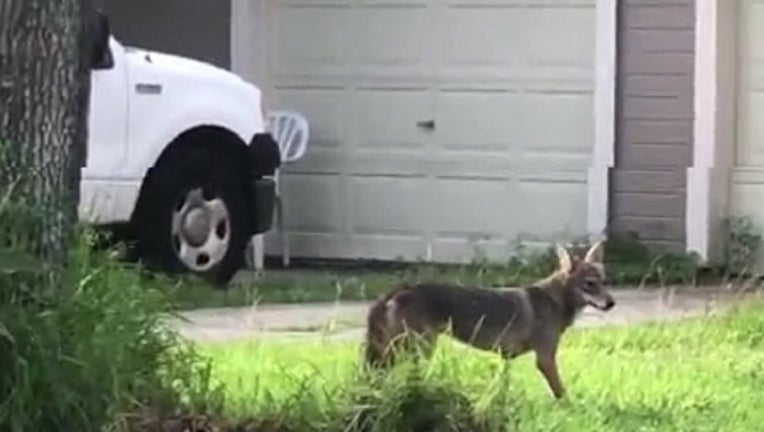 NEW SMYRNA BEACH, Fla. (WOFL FOX 35) - People who live in a New Smyrna Beach neighborhood say missing pets are piling up and they think coyotes are to blame.
One resident spotted a coyote in a yard in broad daylight earlier this month. 
"I knew immediately that it was a coyote and not a dog. I just knew it," said Tonja Heer, who says she saw the wild animal at around 8:45 a.m. 
Kem McNair says he was driving home Saturday night when he spotted one.
"I just kind of drove around the corner and watched him to see where he was gonna go," McNair said. 
Both of the sightings happened in the neighborhoods east of Turnbull Bay. 
"He didn't even care if I was there or not. He was just snooping around looking for something to eat, which is not good for peoples' pets," McNair said.
McNair says he's had two cats go missing within the last year. 
Heer says about 10 cats have disappeared from her street, including two of her own. 
"They were around seven years old, so they lived a happy life for seven years and then poof they were gone," Heer said.
The two residents are hoping that their videos will make their neighbors more aware that the coyotes have moved in.  
"I definitely think it's a good idea to keep your pets indoors," Heer said. "If you have small dogs, you just can't let them wander around your property." 
"This is a small little area out here, for sure, but it's going on and I got proof now," McNair said. 
The Florida Fish and Wildlife Conservation Commission says coyotes can be found in all 67 counties in Florida. 
The animals can live in rural, suburban and even urban areas.