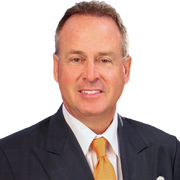 Glenn Richards
Chief Meteorologist
Glenn Richards is FOX 35's Chief Meteorologist.
Glenn received his B.S. degree in meteorology from Northern Illinois University and headed straight into the cornfields of Indiana at WLFI-CBS for his first job.
After working for three years as Chief Meteorologist, Glenn moved over to the morning news at WROC-CBS. He then moved to WFTV-ABC as the chief meteorologist for 10 years until making the change to WOFL-FOX as the Chief Meteorologist in 2003.
Glenn aims to keep his weather forecasts very easy to understand and very accurate so you are never surprised by our ever-changing Central Florida weather.
Glenn and his family have two dogs, Scooby and Jellie. He loves to play baseball, fish, swim, hike and pretty much anything that gets him outside in nature.
The latest from Glenn Richards
Central Florida will get the perfect combination of sunshine, light winds, comfortable humidity, and slightly warmer than normal temperatures.
The Saharan dust will keep coming
A dust plume will keep the tropics quiet for at least two weeks
The water is warming and hurricane season is only days away.
The heat is on through Memorial Day
A "punch" of strong winds helped in producing damaging tornadoes on Monday.
A line of storms will be sweeping into the area late this weekend and early next week.
A line of strong storms may sweep the northern half of Florida early next week.