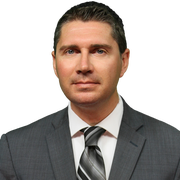 Mike Magnoli is a reporter for FOX 35, covering Brevard County.
Mike graduated cum laude from Marymount Manhattan College in New York City.
Originally from Connecticut, Mike has worked in lots of interesting places, most recently West Palm Beach and southern Palm Beach County as a reporter for WPEC.
His big stories have included Hurricane Michael, the pipe-bomb mailer, President Trump's visits to Florida, the school shootings in Newtown and Parkland.
Mike was recently honored by the Florida Associated Press for 'Breaking News' for his coverage of the shooting at the Fort Lauderdale Airport.
Mike's wife is a News Executive Producer, his dog is a Tibetan terrier named Sandie, and his cat is an all black Maine Coon named Prince.
The latest from Mike Magnoli
A second attempt opens at 12:29 p.m. Thursday from Kennedy Space Center.
The sheriff's office said that some of the alleged contact happened on campus.
FHP says that all of the victims are adult males from Fort Pierce, Florida who are believed to be related.
An off-duty deputy said he found himself in the middle of an alleged road rage incident. Now he is charged with murder; however, he is claiming it was a case of self-defense.
The woman agreed to talk with FOX 35 News provided we don't show her face. The scam artist played on her fear, used a real deputy's name and called from a local number.
Deputies with the Brevard County Sheriff's Office have arrested a man accused of shooting his neighbor over a dispute about a dog.
A one-year-old girl is being treated at Arnold Palmer Hospital for Children after being pulled from a canal behind a residence on Plum Avenue in Merritt Island.  The Brevard Sheriff's Office is investigating.
The company didn't win the contract to bring astronauts to the ISS, but it is busy with a cool concept that could eventually be modified to take people into orbit.