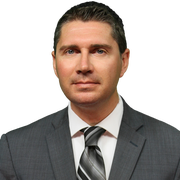 Mike Magnoli is a reporter for FOX 35, covering Brevard County.
Mike graduated cum laude from Marymount Manhattan College in New York City.
Originally from Connecticut, Mike has worked in lots of interesting places, most recently West Palm Beach and southern Palm Beach County as a reporter for WPEC.
His big stories have included Hurricane Michael, the pipe-bomb mailer, President Trump's visits to Florida, the school shootings in Newtown and Parkland.
Mike was recently honored by the Florida Associated Press for 'Breaking News' for his coverage of the shooting at the Fort Lauderdale Airport.
Mike's wife is a News Executive Producer, his dog is a Tibetan terrier named Sandie, and his cat is an all black Maine Coon named Prince.
The latest from Mike Magnoli
The launch is an important one for SpaceX and NASA as the commercial crew program continues into the phase that many officials describe as "the final dress rehearsal."
The Florida Institute of Technology is undergoing scrutiny after the school's student newspaper, The Crimson, exposed a discrepancy over crime statistics reported by the university.
Gun stores would have to make some changes to how guns are left for the night when the lights are off and the closed sign is up.
County officials are working to overhaul a group of crosswalks after a 12-year-old was struck and killed last month while crossing the street.
The rocket will carry 60 Starlink satellite into orbit, aimed at providing internet service to those who are not yet connected.
A dog is fighting for her life after she was found starving on the side of a road in Cocoa.
The Brevard County Sheriff's Office has found and fined a suspect in the abandonment of eight puppies.
The rocket that looks like something from the movies is on the move.
The capsule is still in space and will be brought back to Earth, landing in New Mexico as early as Sunday.