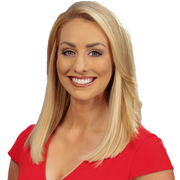 Heather Gustafson
Anchor/Reporter
Heather Gustafson is an anchor/reporter at FOX 35 News.
Heather graduated from Lynn University in 2012 with honors.
Before coming to Orlando, Heather worked in Corpus Christi, Texas as an anchor and reporter. She spent three years covering everything from Hurricane Harvey, to a city-wide water ban, and even witnessed the successful separation of three conjoined triplets. Heather was also the only reporter in her market to travel along the Texas-Mexico border to investigate illegal immigration.
Heather is originally from Virginia and has also worked in West Virginia, New York City and Washington, D.C.
In her spare time she loves staying active with tennis, yoga and her dog Gus!
The latest from Heather Gustafson
The sign says "OPEN," but V.L.C. Vegan Eatery is closed to in-person diners for now.
Venues across the country, including many in Central Florida, were lit in red on Tuesday to bring attention to those in the live performance industry who have been hit hard by the coronavirus pandemic.
Authorities say a bulletproof saved the life of a Daytona Beach police officer who was fired upon by a suspect.
An Orange County man who has been coaching youth baseball for decades is the latest person to test positive for the coronavirus. 
Health experts say testing is one of the ways to combat the coronavirus. Once you start to notice that dry cough or have come in contact with someone sick, where do you go to get tested for COVID-19?
Tailor Stewart and her boyfriend, Tellis Baker, were eating at a restaurant on Sunday in Gainesville, Florida. When the bill came, they got a surprise.
Amazon is hiring for its massive distribution center in Deltona, and it's not even fished being built. The warehouse along the east Interstate 4 is slated to be a 1.4 million-square-foot complex.
Some local bars say they are essential businesses and demand to reopen. Now, they are planning a protest.