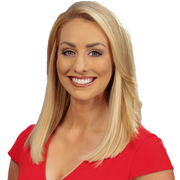 Heather Gustafson
Anchor/Reporter
Heather Gustafson is an anchor/reporter at FOX 35 News.
Heather graduated from Lynn University in 2012 with honors.
Before coming to Orlando, Heather worked in Corpus Christi, Texas as an anchor and reporter. She spent three years covering everything from Hurricane Harvey, to a city-wide water ban, and even witnessed the successful separation of three conjoined triplets. Heather was also the only reporter in her market to travel along the Texas-Mexico border to investigate illegal immigration.
Heather is originally from Virginia and has also worked in West Virginia, New York City and Washington, D.C.
In her spare time she loves staying active with tennis, yoga and her dog Gus!
The latest from Heather Gustafson
Ultraviolet germicidal irradiation (UVGI) light is used to kill bacteria, germs, and viruses like the coronavirus.
The Brevard County Sheriff's Office is looking for a suspect in a carjacking that eventually turned into a deputy-involved shooting.
As an ultrasound technician, Sean Hutchinson spent his whole career searching for things. One thing the Apopka resident never searched for, he found anyway: his birth parents. Hutchinson found them accidentally through an Ancestry.com DNA kit.
A good Samaritan is getting praise after stepping in to help when he says he saw an accused drunk driver on the highway.
Rae L'Heureux's nightly routine has looked the same for the last four years. Get home from a long day of work, clean, and hook up to her dialysis machine.
Oviedo resident Laura Cooper made a horrible discovery Monday morning on her way to work. She noticed her front passenger-side tire was missing.
Dozens of bright, handmade kites fell from the sky over a Palm Bay neighborhood, according to residents.
School bus overcrowding has been an issue in Osceola County since the beginning of the year, according to parents and student.