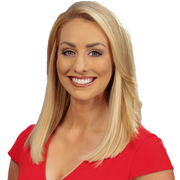 Heather Gustafson
Anchor/Reporter
Heather Gustafson is an anchor/reporter at FOX 35 News.
Heather graduated from Lynn University in 2012 with honors.
Before coming to Orlando, Heather worked in Corpus Christi, Texas as an anchor and reporter. She spent three years covering everything from Hurricane Harvey, to a city-wide water ban, and even witnessed the successful separation of three conjoined triplets. Heather was also the only reporter in her market to travel along the Texas-Mexico border to investigate illegal immigration.
Heather is originally from Virginia and has also worked in West Virginia, New York City and Washington, D.C.
In her spare time she loves staying active with tennis, yoga and her dog Gus!
The latest from Heather Gustafson
Health experts say testing is one of the ways to combat the coronavirus. Once you start to notice that dry cough or have come in contact with someone sick, where do you go to get tested for COVID-19?
Tailor Stewart and her boyfriend, Tellis Baker, were eating at a restaurant on Sunday in Gainesville, Florida. When the bill came, they got a surprise.
Amazon is hiring for its massive distribution center in Deltona, and it's not even fished being built. The warehouse along the east Interstate 4 is slated to be a 1.4 million-square-foot complex.
Some local bars say they are essential businesses and demand to reopen. Now, they are planning a protest.
People who have lost their jobs are now trying to get into the health care industry. Nurses are still in high demand but much training and education s necessary.
Your pet could soon be getting stressed out if you've been working remotely at home but soon returning to work.
After approving and later repealing plans for the 95-acre Overlay District, along N. Orange Avenue, the Winter Park Commission is revisiting the plan.
A mother and daughter in Florida decided to lighten the mood during the coronavirus pandemic, donning shark and giraffe costumes during a recent visit to the grocery store.
Do you think you have had the coronavirus but showed no symptoms? A new test could help determine that.