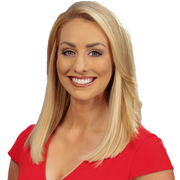 Heather Gustafson
Anchor/Reporter
Heather Gustafson is an anchor/reporter at FOX 35 News.
Heather graduated from Lynn University in 2012 with honors.
Before coming to Orlando, Heather worked in Corpus Christi, Texas as an anchor and reporter. She spent three years covering everything from Hurricane Harvey, to a city-wide water ban, and even witnessed the successful separation of three conjoined triplets. Heather was also the only reporter in her market to travel along the Texas-Mexico border to investigate illegal immigration.
Heather is originally from Virginia and has also worked in West Virginia, New York City and Washington, D.C.
In her spare time she loves staying active with tennis, yoga and her dog Gus!
The latest from Heather Gustafson
School bus overcrowding has been an issue in Osceola County since the beginning of the year, according to parents and student.
Your children could be carrying the flu virus right on their backs. Health experts recommend that parents should wash their child's backpack.
After a homeowner cut down a treen in Altamonte Springs, he discovered it was home to a colony of bees. He called a specialist to try to salvage and remove the bees, but because of the way the tree fell, the damage was already done.
A father changed his life to chase his dream of joining the military. The man lost more than 150 pounds to serve his country.
If you plan on cooking a traditional Thanksgiving meal with turkey, be sure to follow safety tips on preparation and cooking.
The Oviedo Lions will head into their 2020 football season without one key component, their Head Coach.
This week, the American Medical Association called for an immediate ban on all electronic cigarettes and vaping devices that don't meet U.S. Food and Drug Administration approval. So far, none of the products have been reviewed or approved for that use by the FDA.
Daytona Beach, currently home to Jackie Robinson Ballpark and the Minor League Tortugas, could soon be without any professional baseball. Major League Baseball has proposed a radical reorganization of the minor leagues, involving slashing the number of teams by 25 percent, mostly affecting short-season and rookie ball clubs.