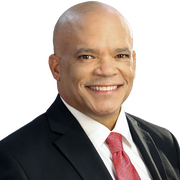 David Bodden
Anchor/Reporter
David Bodden joined FOX 35 in April of 2019.
David is a New Jersey native, but has travelled the country reporting for television stations in Kansas City, Missouri, Atlanta, Georgia and of course, the Sunshine State.
David has been honored for his work as a journalist. He is an Emmy-award winner and has earned multiple Associated Press awards.
During his career David has covered stories ranging from the capture of the Atlanta Centennial Olympic Park bomber to deadly hurricanes, to the mass shooting at Pulse nightclub.
When he is not behind the anchor desk, David likes to cover stories that focus on the growth and the future of Central Florida. From new land developments, to highways, to the people who are affected by those changes.
The latest from David Bodden
Flagler County Sheriff Rick Staly says Sean Dunlop, 30, is suspected in a slew of thefts worth more than $3,000 over the last four months.
According to police, the husband shot his wife at the center and then turned the gun on himself.
As a line of customers snaked its way through the Best Buy parking lot near Mall at Millenia, hundreds of men, women, and children, waited patiently, if not sleepily, from turkey filled tummies, for the store's doors to open.
A woman says she was walking near Beresford and Parsons avenues in DeLand when a man forced her into his Mustang and drove to a separate location where she was raped.
The grant will help the Central Florida Commission on Homelessness provide services for homeless families. 
Two parents in Flagler County were charged with multiple counts of child neglect after their 14-year-old daughter made a "desperate call for help" on Halloween due to her living conditions, according to officials. Now a community is rallying to help find a home for the displaced teenager and her siblings.
The man reportedly knew the victims through solicitation of prostitution.
There are petitions to move the holiday, to add an extra day off from the holiday to recover and even age bans.