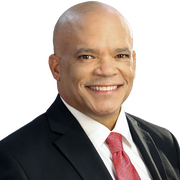 David Bodden
Anchor/Reporter
David Bodden joined FOX 35 in April of 2019.
David is a New Jersey native, but has travelled the country reporting for television stations in Kansas City, Missouri, Atlanta, Georgia and of course, the Sunshine State.
David has been honored for his work as a journalist. He is an Emmy-award winner and has earned multiple Associated Press awards.
During his career David has covered stories ranging from the capture of the Atlanta Centennial Olympic Park bomber to deadly hurricanes, to the mass shooting at Pulse nightclub.
When he is not behind the anchor desk, David likes to cover stories that focus on the growth and the future of Central Florida. From new land developments, to highways, to the people who are affected by those changes.
The latest from David Bodden
Woman still recovering after she and her family were hit by an out of control vehicle. Her 17 month old was killed and her husband will never recover from his traumatic brain injuries. The driver was uninsured and now the victim is on the verge of losing everything.
Family asking for help as the Kissimmee police search for the killer of a 22 year old man.
A Florida woman was arrested after allegedly kissing strangers at a Brevard County restaurant bar.
Will schools change soon as the popularity of homeschooling seems to be gaining ground with parents? A survey, conducted by the school choice advocacy group American Federation for Children, says 40% of parents are considering continuing to teach their kids from home.
For Trent and Irish Porter, 2020 may be the most unforgettable year that they would give anything to forget. The couple and their son are all recovering after suffering from COVID-19.
The State of Florida will not pursue charges against a caretaker accused of abusing one of her clients. According to an arrest report from the Seminole County Sheriff's Office, Sheldon was hired by Terry Thomas, 57, after she responded to an ad placed on Craigslist by Thomas.
New Smyrna Beach Air BnB operator offers apartment near the beach for free to people she calls, Heroes of the pandemic.
A community is stepping forward to help a family after a headstone of a loved one at a cemetery was defaced.
Osceola county woman is volunteering her time to help feed families in need at an Osceola county motel. She is looking for others to help during the pandemic.