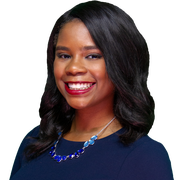 Jessica Albert joined the FOX 35 team in August of 2019 as a reporter covering Lake County. She is excited to see and experience all that central Florida has to offer.
Jessica grew up about 30 miles outside of our nation's capital in Northern Virginia. Jessica's passion for the broadcast business began while she was attending James Madison University in Harrisonburg, Virginia. She graduated in 2013 with a bachelor's degree in Media Arts and Design with a focus in broadcast journalism. 
Before making her way to the Orlando area, Jessica worked as a reporter in Jacksonville, North Carolina and Wilkes-Barre, Pennsylvania. Her career has taken her to many different places where she has met some very interesting people. She loves telling the stories of the people in the communities she covers. She won an AP award for photography in 2014. Some of Jessica's favorite stories to tell are about our military. During her time in North Carolina, she covered many stories at Marine Corps Base Camp Lejeune. She is a huge supporter of our active-duty military members and veterans. 
When Jessica is not working, she loves to try new foods, catching up on her favorite TV shows and spending time with her family and friends.
Send her a message on social media or email her to share your story idea.
The latest from Jessica Albert
School districts all over the area going back to class online Monday, including Orange County.
Teachers all across central Florida are making the switch from classroom teaching to virtual teaching.
Coronavirus testing is coming to The Villages, a community vulnerable to COVID-19.
The Nail Salon is doing 50 to 60 percent less in sales than he did this time last year because of cancelations.