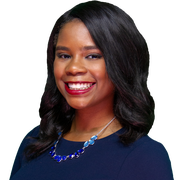 Jessica Albert joined the FOX 35 team in August of 2019 as a reporter covering Lake County. She is excited to see and experience all that central Florida has to offer.
Jessica grew up about 30 miles outside of our nation's capital in Northern Virginia. Jessica's passion for the broadcast business began while she was attending James Madison University in Harrisonburg, Virginia. She graduated in 2013 with a bachelor's degree in Media Arts and Design with a focus in broadcast journalism. 
Before making her way to the Orlando area, Jessica worked as a reporter in Jacksonville, North Carolina and Wilkes-Barre, Pennsylvania. Her career has taken her to many different places where she has met some very interesting people. She loves telling the stories of the people in the communities she covers. She won an AP award for photography in 2014. Some of Jessica's favorite stories to tell are about our military. During her time in North Carolina, she covered many stories at Marine Corps Base Camp Lejeune. She is a huge supporter of our active-duty military members and veterans. 
When Jessica is not working, she loves to try new foods, catching up on her favorite TV shows and spending time with her family and friends.
Send her a message on social media or email her to share your story idea.
The latest from Jessica Albert
The Salvation Army is helping people get back on their feet amid the pandemic, including one man, Leonard Williams, who spoke to FOX 35.
The 68th Annual Winter Park Ye Olde Hometown Christmas Parade will be held on Dec. 5.
If you have any information about the break-in, contact the Marion County Sheriff's Office.
Traffic is increasing at Orlando International Airport. OIA is expecting the Thanksgiving travel season to start this coming weekend and is asking visitors to abide by safety measures established by the Centers for Disease Control and Prevention.
Fairlawn Village will have 116 units for families with incomes between $18,000 and $44,000 a year.
Veterans teachers in Florida are frustrated over what they say is a shrinking pay gap between those with years of education compared to new teachers.
Lake County leaders said they will continue to monitor the river levels for flooding.
Download the FOX 35 Weather App to stay updated throughout hurricane season.
That means no school activities will take place and teachers and staff will not report to work.